Kevin Williamson Interview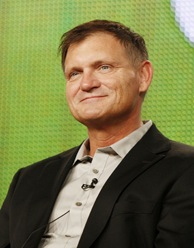 The Hollywood Reporter has an interview with Kevin Williamson.
Check it all out here.
Here is an excerpt:
THR: What were conversations like casting a pivotal character like Klaus?
Williamson: I wanted someone who felt European, who felt old world. Clearly, I went to the accents. [Laughs] Joseph Morgan came in and he nailed it. He had the sense of humor that I wanted Klaus to have. The way we always described [the character] is, "Klaus can out-Damon Damon." We teased this season between Damon and Klaus, but there's so much material, it's an open minefield next year between Damon, Stefan and Klaus. The originals, here they come.