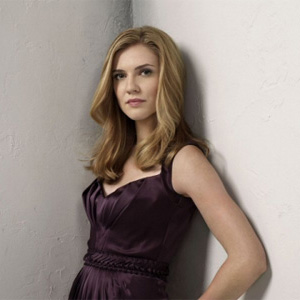 Jenna is the aunt of Elena and Jeremy and takes them in after their parents death. She is a sexy and smart graduate student working on her thesis. She has always been the cool and fun aunt and now finds the transition to responsible authority figure a bit of a challenge. She and Alaric started dating.
Jenna is killed by Klaus in a ritual to unlock his hybrid side in the end of season 2.
Sara Canning
Sara Canning portrays Jenna Somers in the Vampire Diaries. Sara is Canadian and a graduate of the Vancouver Film School. She has appeared in a couple episodes of the TV show Smallville.
Birthday: July 14, 1987
Sara Canning on Twitter