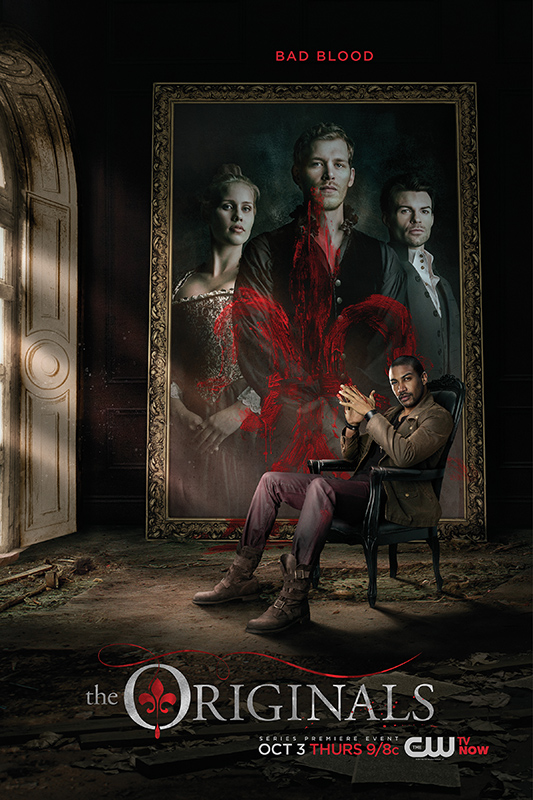 The CW has revealed a new poster for The Originals!
I absolutely love this poster!
Marcel sits in front of a giant painting of The Original siblings.
What do you think of the new promotional poster?

The official facebook for The Originals posted a new cover photo based on the new poster as well.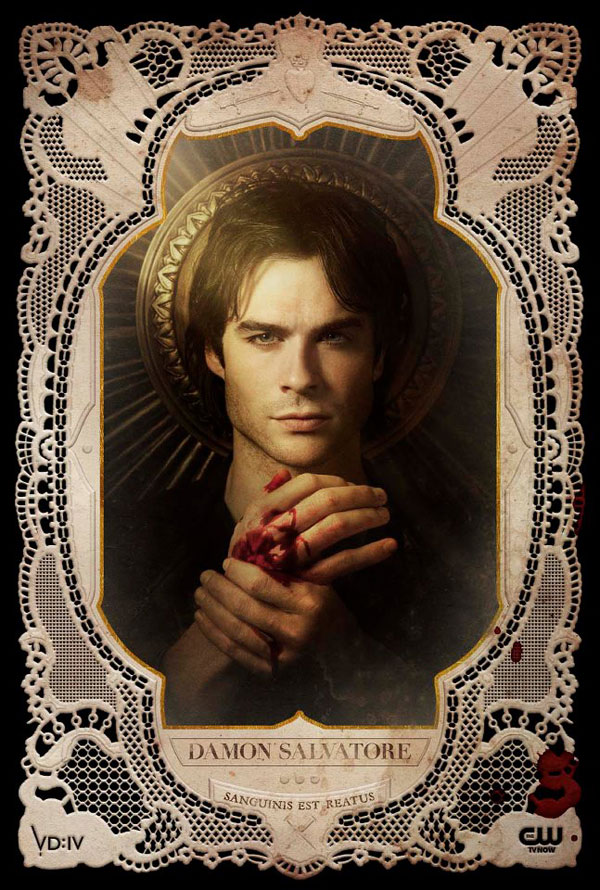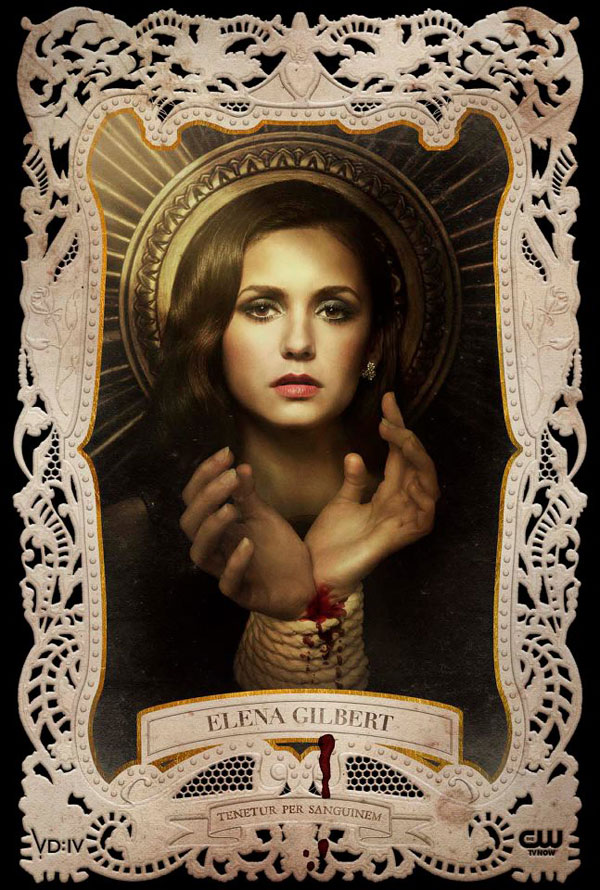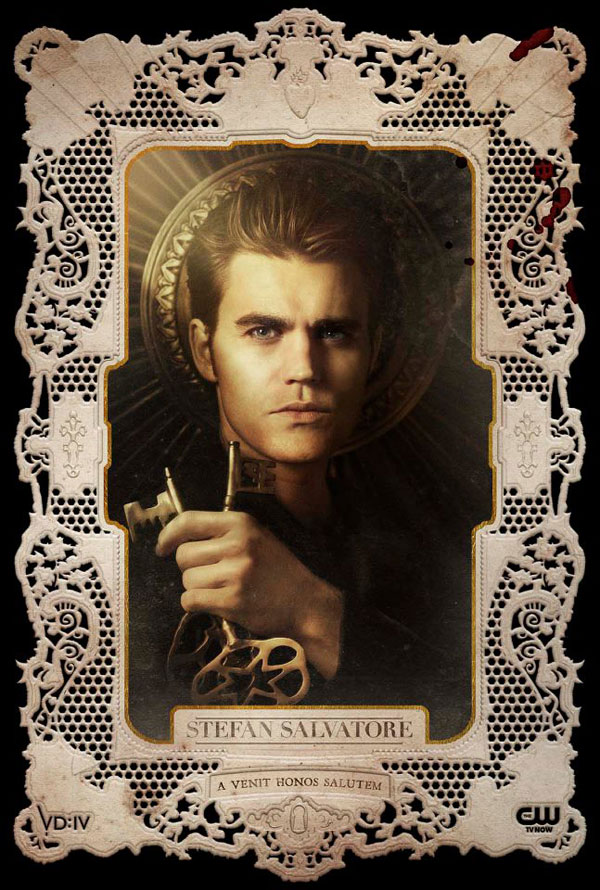 Elena, Stefan and Damon now have gorgeous new promotional images.
Facebook posted the new images and this whole series I thought was just gorgeous!
Bravo to the Vampire Diaries marketing team 🙂
The WB Shop is having a sale for Thanksgiving and Black Friday where you can find deals on a variety of Vampire Diaries merchandise. They have t-shirts, DVDs, mugs, posters, iPod cases, jewelry, life-size standees, and much more.
There is free shipping on all orders of $50 or more. Plus you can get $5 off orders of $50 or more with coupon code WBAFF5. This sale will run from 11/24 to 11/28. Check it all out here.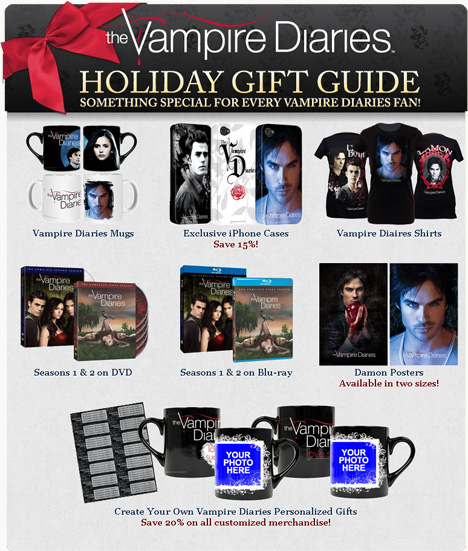 The WB Shop has added merchandise for fans of Damon Salvatore. You can get a Damon poster (available in 2 different sizes), a mug, t-shirt, or mouse pad. All the items feature a hot picture of everyone's favorite bad vampire. Check the Damon items out here.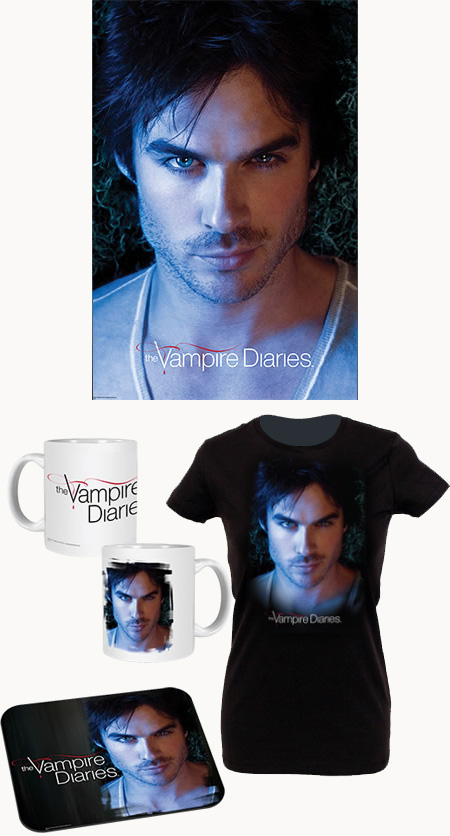 The WB Shop is running a promotion where you can get free Fang Floss (while supplies last) with any Vampire Diaries merchandise purchase. Besides the Team Stefan, Team Damon, & Vampire Diaries t-shirts and posters, there are new items available. You can get a variety of cast photos and a hardcover diary/journal with Stefan Salvatore on the cover. Check them all out here.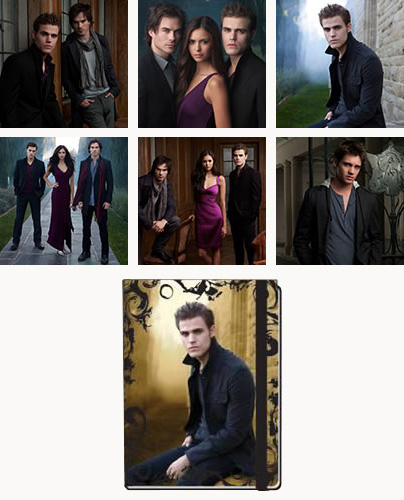 The WB Shop has added another Vampire Diaries poster. You can get a poster featuring Elena, Stefan and Damon. Check out this poster and other Vampire Diaries posters here.