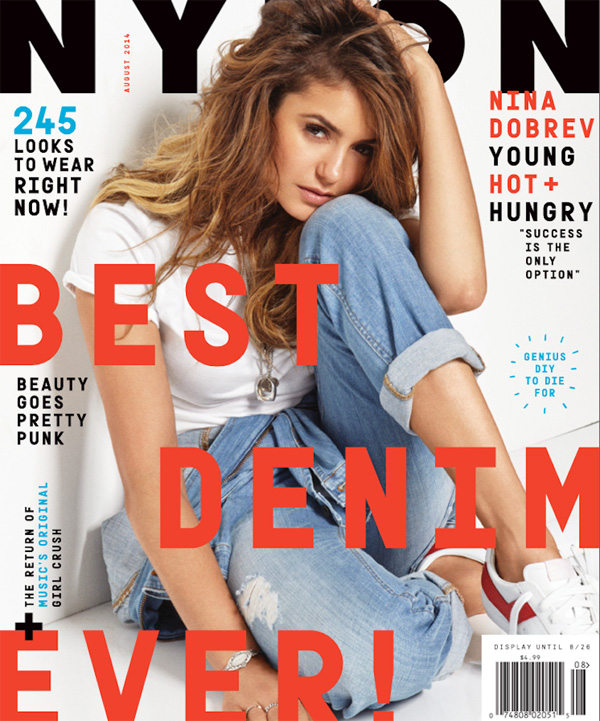 The lovely Nina Dobrev is gracing the cover of Nylon Magazine for it's August issue. In the issue she discusses fame, fashion, acting and walking the red carpet. The issue hits newstands July 30th so make sure to pick up your copy then for the full interview and photoshoot. Head on over to Nylon for a sneak pic of the interview and a fun pic.
Check out the video above for a behind-the-scenes look and conversation with Kat Graham for her photoshoot with Foster Grant. So much works goes into these shoots and the end result…Kat looking fabulous!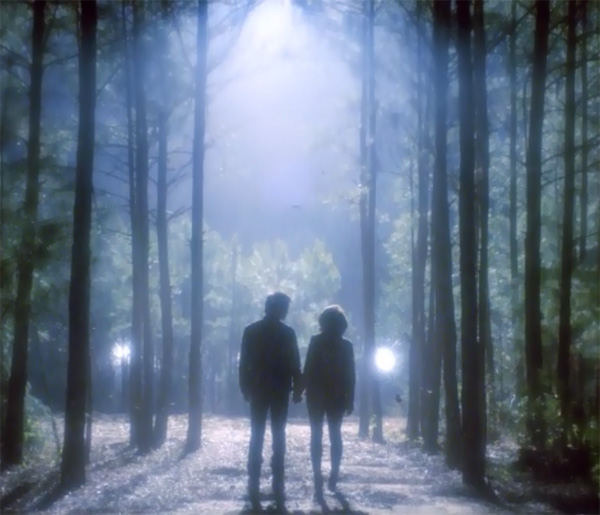 At the television critics' press tour Vampire Diaries executive producer Julie Plec talked with multiple news outlets. She chatted about season 5′s dramatic cliffhanger, Elena's grief, Alaric's Return to Mystic Falls and more. Click on the links below to see what spoilers she had to share on season 6 of the show.
TV Line: Vampire Diaries Season 6: Elena's Grief, Stefan's 'Big Choices' and More Scoop
TV Guide: The Vampire Diaries' Julie Plec: Elena Has Lost the Man She Thought She'd Spend Eternity With
KSite TV: Interview: EP Julie Plec On TVD Cliffhangers & Romance, Originals Season 2 & Alaric's Return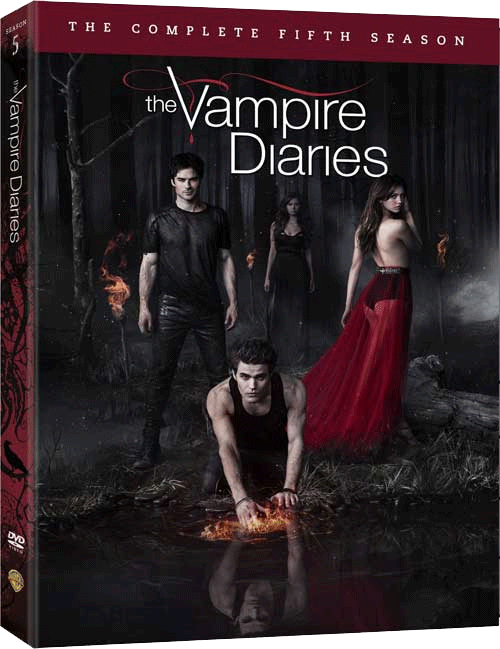 Are you ready to relive all the phenomenal moments of season 5 of The Vampire Diaries?
On September 9, 2014 the The Vampire Diaries: The Complete 5th Season will be released on DVD. You can now pre-order the DVD set at Amazon. The Vampire Diaries season 6 will premiere on Thursday, October 2nd so you will get the season 5 DVD's in plenty of time for a little marathon.
That's 968 total minutes of Vampire Diaries goodness and if you're feeling real spunky you can watch it in French, Thai, Spanish, Mandarin Chinese or Portuguese subtitles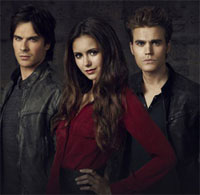 Looks like when season 6 of The Vampire Diaries comes back Elena is gonna be focusing on her schoolwork in an attempt to get over Damon. Julie Plec gave TV Line a little input into Elena's new medical path.
What coping mechanisms will Elena from The Vampire Diaries be using to deal with the fact she lost Damon (seemingly) forever? –Ana
It sounds like she'll be burying her nose in the books, of the medical stripe. As indicated by a flurry of recent castings – and likely a pure coincidence now that TVD has Grey's Anatomy as a time slot rival — "When we come back, we'll see that Elena is actively pursuing a degree in pre-med," show boss Julie Plec told us. "She's a smart girl, and Elena's father was a doctor, so she's trying to figure out how to help people and save people, just as her family did." And merely as an added bonus, "We'll meet some hot young pre-med guys and sexy doctors" as she does so.
In the first wave of nominations for the Teen Choice Awards The Vampire Diaries got nominated in 4 categories. In the second wave of nominations they snagged 3 more categories.
Below is a complete list of their nominations:
Fantasy/Sci-Fi Show
Actress Fantasy/Sci-Fi (Kat Graham and Nina Dobrev)
Actor Fantasy/Sci-Fi ( Ian Somerhalder and Paul Wesley)
Choice Male Hottie – Ian Somerhalder
Choice TV Villain – Paul Wesley, The Vampire Diaries
Choice TV Male Scene Stealer – Michael Trevino, The Vampire Diaries
Choice TV Female Scene Stealer – Candice Accola, The Vampire Diaries
The Teen Choice Awards will air August 10th at 8/7c on FOX. Remember to vote everyday for the cast here.