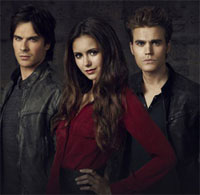 EW has some season 6 Delena scoop from The Vampire Diaries executive producer Caroline Dries. Even with Damon in 'who knows where' we will still get our treasured Delena moments

Any spoilers on The Vampire Diaries' Delena y'all can share would be delightful! What can Delena fans look forward to season 6? — Margarita
Considering that Damon is stuck, well, wherever he is, getting back to Elena isn't going to be easy. However, when my colleague Samantha Highfill asked executive producer Caroline Dries about potential Delena flashbacks to hold the fans over, she promised there will be something for the 'shippers. "I've been getting all of these hate messages like, 'You think you can do a season without Delena? You're crazy,'" Dries says. "The fans have nothing to worry about. We know what we're doing. Nobody's going to abandon any love triangle. Everything will be fine. There will be plenty of Delena goodness for people." So now the question is: Will it involve rain?
The Vampire Diaries season 6 will premiere on Thursday, October 2nd at 8 p.m. on The CW and they have posted a trailer for the new season. Looks like Elena isn't taking the loss of Damon and Bonnie very well. Let's hope they get back from the other side soon before her drug problem gets way out of hand.
________________________________________________________________________________
Nina Dobrev played an amazing game of good cop/bad cop with MTV News' Josh Horowitz while promoting her new movie, Let's Be Cops. Watch the video above to see the interview and skit play out. She is such an amazing actress!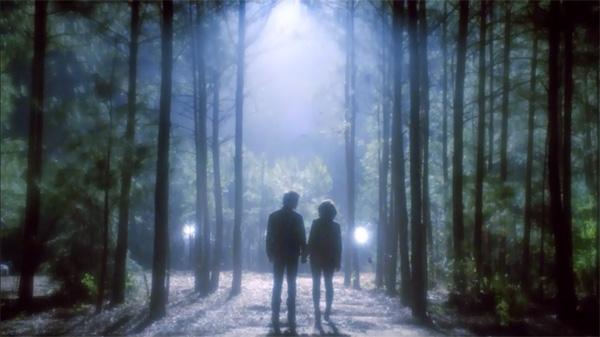 TV Guide has up an article talking about the returning TV shows. They discuss where we left off in the finales and what we can expect to see when the shows return this Fall. Head on over to TV Guide to see what they have to spill about The Vampire Diaries.
Alaric is back and I cannot wait to see him on the show again. I'm hoping for a lot of bro moments between him, Enzo and Damon (as soon as Damon gets back of course).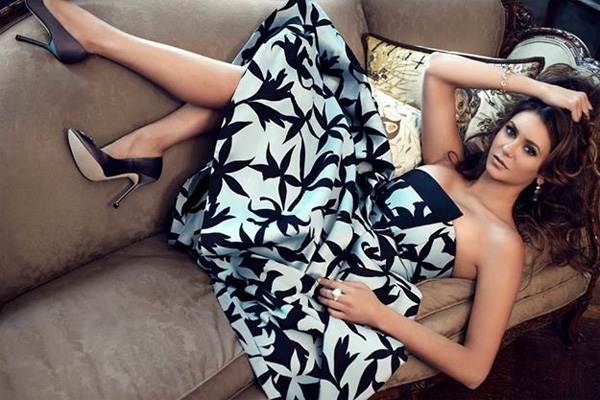 Nina Dobrev talks acting, fashion and dating with the New York Post. You can read the interview here and also check out multiple fashionable photos of the actress.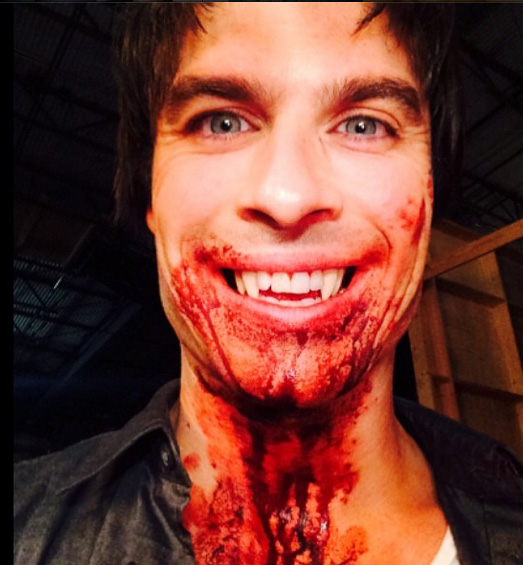 Ian Somerhalder took to his instagram account to post the pic above with the title, "He's back! #DamonSalvatore".
I wonder who he just had for dinner?