Steven R. McQueen sits done at the dinner table and answers questions from the fans. See what he asks and what he has to say.
The CW has posted a trailer for the next all new episode of The Vampire Diaries titled, I Alone. Check out stills and a synopsis for the episode over at our episode guide. New episodes return December 4th and it looks like the gang is working together to rescue Bonnie from the other side.
A new episode of The Vampire Diaries airs tonight on the CW at 8 pm.
Watch the video above for a preview of the episode which is titled, Fade Into You. Then head on over to our episode guide to check out the official synopsis and stills for the episode.
After watching the episode head back here and let us know what you think in the comments. Share your views and see what other fans have to say.
Also if you aren't already follow us on Facebook and Twitter to keep up to date on all our latest posts for all your Vampire Diaries news!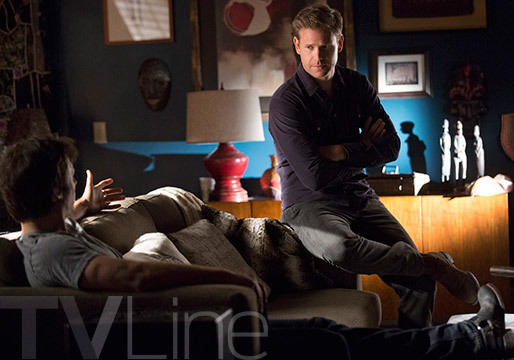 The 2014 Vampire Diaries Fall Finale airs Thursday, December 11th and TV Line has our first look at the episode. They also have info on the episode you can read below:
Because you're in for a "bittersweet" holiday featuring "cute little flashbacks to Christmases of the past [with] the girls all together," teases executive producer Julie Plec. (Sadly, Bonnie is forced to celebrate alone in her "prison world.") And here's more scoop to stuff in your stocking: There are "some big, big, big chapter-ending moves at the end of the episode that change a lot for everyone."
Sounds exciting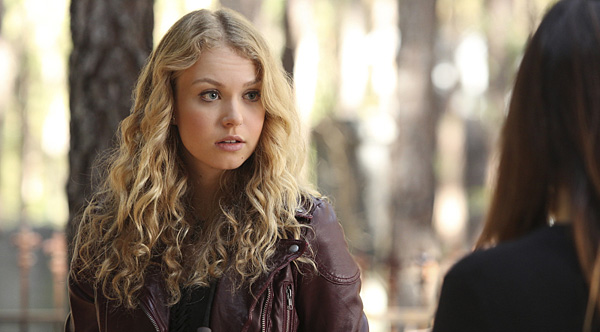 The CW has released stills and a synopsis for episode 6.09 of The Vampire Diaries titled, I Alone. Check out all the info below.
A DEAL WITH THE DEVIL — Damon (Ian Somerhalder) finds himself in hot water after he carries out a plan that requires Alaric's (Matt Davis) unwilling participation. When Elena (Nina Dobrev) shares some hopeful news with Jeremy (Steven R. McQueen) about Bonnie (Kat Graham), she is caught off guard by his reaction. Liv (guest star Penelope Mitchell) helps Damon and Elena with their plan to get Bonnie back, but when things take an unexpected turn, she's left with a difficult choice to make. Elsewhere, Matt (Zach Roerig) takes matters into his own hands when Enzo's (Michael Malarkey) actions cross the line, and Kai's (guest star Chris Wood) existence continues to be a dangerous threat.
That moment on last weeks episode where everyone's heart melted and we are still talking about it now…Delena Rain Kiss! Why we still talking about it…because it was so dam hot!!!
Now click on the links below and let The Vampire Diaries executive producer Julie Plec tell you all about it.
TV Line: Vampire Diaries EP Breaks Down Damon and Elena's Big Rain Kiss
ET: 'The Vampire Diaries' Julie Plec Talks 'Honoring' Fans with the Delena Rain Kiss!