Got a few interviews here for you with the charming Candice Accola. She talks about Caroline's emotional journal after the loss of her mom, Bonnie's return, Steroline and that kiss and much more. Just click on the links below to see what she has to say.
TV Guide: The Vampire Diaries' Candice Accola: Caroline's Devastating Arc Has Been Gratifying, But Exhausting
TV Line: Vampire Diaries' Candice Accola Breaks Down Stefan and Caroline's First Kiss, Previews What's in Store for Them
E! Online: Candice Accola Warns The Vampire Diaries Is About to Get More Emotional: "Thank God For Waterproof Mascara!"
MTV: Candice Accola Dishes On Steroline, Klaroline, And Tonight's Emotional 'Vampire Diaries' Funeral
Movie Pilot: The Vampire Diaries' Candice Accola Talks Slow Burns and What Elena Thinks.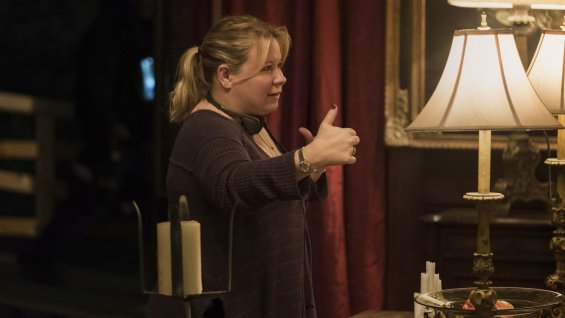 Julie Plec has been a producer and writer on various shows over the years including The Vampire Diaries and The Originals, but on tonight's episode she wears a new hat…director! Check out the interviews below to see what Julie has to say about The Vampire Diaries, writing, producing and now directing.
TV Line: Photo Diary: Director Julie Plec Goes Inside the Big Vampire Diaries Funeral
Zap2it: Why it was time for 'The Vampire Diaries' co-creator Julie Plec to direct an episode
THR: The Evolution of Julie Plec: From Development to Directing 'The Vampire Diaries'
Variety: 'The Vampire Diaries': Julie Plec Reveals Why She Was 'Terrified' for Directorial Debut
Arielle Kebbel is back for the latest The Vampire Diaries rehash. Watch the video above for a recap of last week's emotional episode of the show titled, Stay. As always this video recaps the entire episode and is full of pesky spoilers. If you haven't seen the episode yet avoid this video!
Steven R. McQueen says goodbye to his fans in the video above.
Who is already missing him?
Watch the video above for Steven R. McQueen's exit interview from The Vampire Diaries. He talks about his favorite memories on the show and so much more. Goodbye our sweet Jeremy!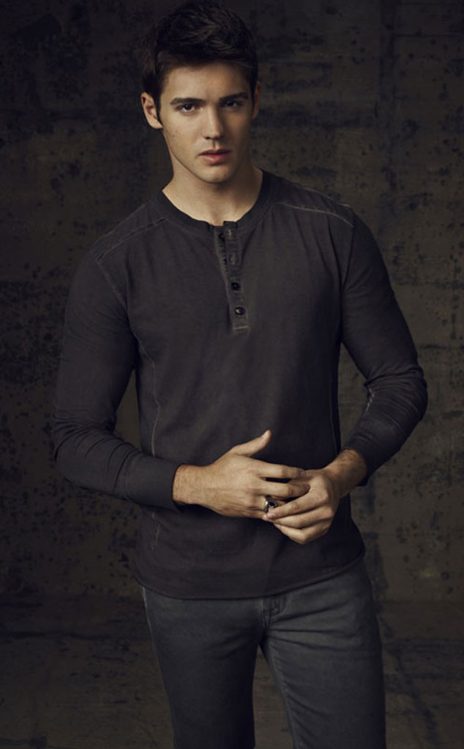 Tonight Jeremy says good-bye to Mystic Falls. Got quite a few interviews below for you with Steven R. McQueen talking about tonight's episode, his time on the show and more. Also find out how the cast said good-bye and more.
E! Online: Why Steven R. McQueen's The Vampire Diaries Goodbye "Feels Like a Victory"
E! Online: How Did The Vampire Diaries Cast Say Goodbye to Steven R. McQueen? With a Prank!
MTV: 'Vampire Diaries' Star Steven R. McQueen Spills On Saying Goodbye… And Coming Back?
Access Hollywood: 'The Vampire Diaries': Steven R. McQueen On Saying Goodbye To Mystic Falls
EW: Steven R. McQueen previews Jeremy's Vampire Diaries farewell
ET: Steven R. McQueen Says Goodbye to 'The Vampire Diaries' and Spills Cast Secrets!