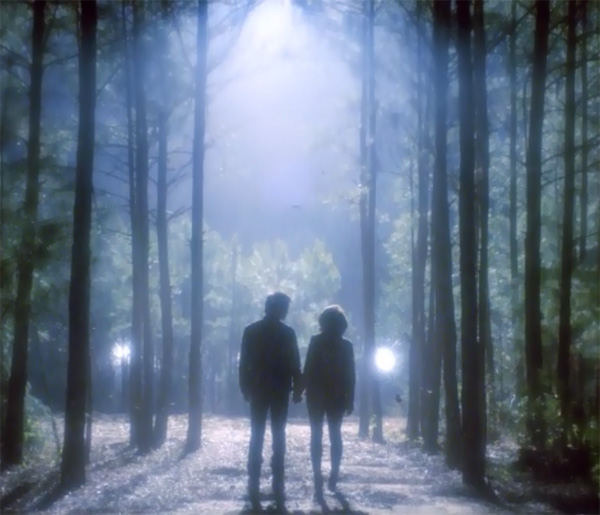 At the television critics' press tour Vampire Diaries executive producer Julie Plec talked with multiple news outlets. She chatted about season 5′s dramatic cliffhanger, Elena's grief, Alaric's Return to Mystic Falls and more. Click on the links below to see what spoilers she had to share on season 6 of the show.
TV Line: Vampire Diaries Season 6: Elena's Grief, Stefan's 'Big Choices' and More Scoop
TV Guide: The Vampire Diaries' Julie Plec: Elena Has Lost the Man She Thought She'd Spend Eternity With
KSite TV: Interview: EP Julie Plec On TVD Cliffhangers & Romance, Originals Season 2 & Alaric's Return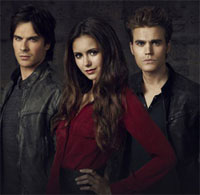 Looks like when season 6 of The Vampire Diaries comes back Elena is gonna be focusing on her schoolwork in an attempt to get over Damon. Julie Plec gave TV Line a little input into Elena's new medical path.
What coping mechanisms will Elena from The Vampire Diaries be using to deal with the fact she lost Damon (seemingly) forever? –Ana
It sounds like she'll be burying her nose in the books, of the medical stripe. As indicated by a flurry of recent castings – and likely a pure coincidence now that TVD has Grey's Anatomy as a time slot rival — "When we come back, we'll see that Elena is actively pursuing a degree in pre-med," show boss Julie Plec told us. "She's a smart girl, and Elena's father was a doctor, so she's trying to figure out how to help people and save people, just as her family did." And merely as an added bonus, "We'll meet some hot young pre-med guys and sexy doctors" as she does so.
Parade caught up with Nina Dobrev to discuss what's coming up next for her character on the new season of The Vampire Diaries. She also chats about her new comedy movie, Lets Be Cops, dressing for the red carpet and more.
See what info she has to divulge here.
Below is a taste:
What do you want to see happen for Elena in the upcoming season?
"I don't know. I'd like to see how she copes and deals with things post-Damon and see how she's going to be able to move on and if she'll have a normal life. Everything in Elena's life is complicated, it's never easy, everyone's dying around her."
In what direction would you like to see Nina's character going in season 6?
Buzzfeed asked 21 actors what advice they would give their TV characters for the approaching seasons. Nina Dobrev and Paul Wesley were included in the list and had the following to say:
Nina Dobrev (Elena Gilbert, The Vampire Diaries) "Run. Like the wind. Get the fuck out of that town."
Paul Wesley (Stefan Salvatore, The Vampire Diaries) "Take a step back, grow some balls, man up, go chop some wood, and be a lumberjack for a while."
Maybe the 2 of them can run off together and be lunmberjacks

Kat Graham appeared on Access Hollywood Live to chat about The Vampire Diaries and the return of Bonnie. Check out the video above to see what she has to say.
Alloy Entertainment chatted with Vampire Diaries writer and executive producer Caroline Dries to get the lowdown on what we can expect in season 6 of the show.
Below is a taste.
Check it all out here.
Alloy Entertainment: Alaric is back in action and so is Enzo. What can you say about their upcoming dynamic? Do you have any Alarenzo scenarios on your wish-list? (Example:
Alaric is teaching history at Whitmore College when Enzo, ever the wise guy, pops up to correct him in the middle of his lecture.)
Caroline Dries: We are very excited about Alaric's return and plan to incorporate him in Elena's life hoping to give a type of parental touchstone to her (something she lost when she lost him). Enzo, as we left him, is still a bit of a loose canon wild thing and I can't wait until the two butt
heads– and I'm sure they will. Let's see, wish list — feels like there could be a bar brawl in their future. Or maybe they'll just karaoke compete against each other.