Cast & Characters » Bonnie Bennett – Katerina Graham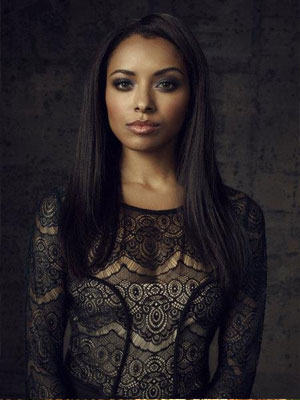 Bonnie Bennett is the best friend of Elena. Since the Salvatore brothers showed up in town her friendship with Elena and life in general has been turned upside down. She has become a very powerful witch.
Katerina Graham plays Bonnie. She has been a background dancer for Lil' Bow Wow,Missy Elliott, Pharrell, Jamie Foxx, and choreographers Hi Hat and Michael Rooney. She was as a member of the "Fantanas" (as Capri/Strawberry) in the Coca-Cola Company's international campaign to market their soft drink Fanta. She has guest starred in a number of TV shows. She was in the movie 17 Again with Zac Efron. She has also started her own music career.
Birthday: September 5, 1989
Katerina Graham on Twitter