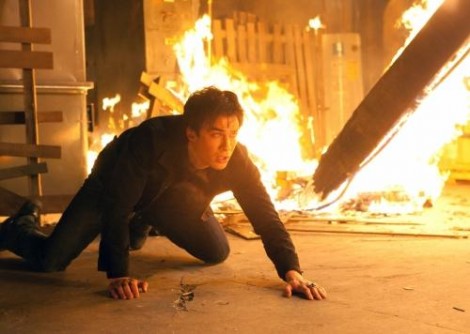 The TV Fanatic has an article titled, "The Vampire Diaries First Season Report Card: A+".
They talk the best and the worst and what to come.
Check it all out here.
Here is an excerpt:

Overall grade: A+. When The CW premiered this series, I was prepared for a rip-off of The Twilight Saga: a cheesy love story between a vampire and a human, few deaths, no real violence or ongoing mysteries. It's safe to admit: I was wrong! Elena and Stefan are in a stable, mature relationship; the acting is top-notch; answers are provided on an almost-weekly basis; and the show delivers more twists and turns than the Autobahn.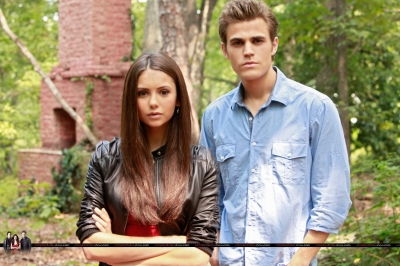 Vampire Diaries Show has a new still from episode 6 which is entitled, Lost Girls.
Spoiler TV has a new casting call for the Vampire Diaries. They are looking for their Alaric. To view they casting call and description go to Spoiler TV.
Does contain some spoilers!

Vampire Diaries and Vampire Diaries Merchandise

The Deadbolt has an article entitled, "5 Ways The Vampire Diaries May Take a Bite out of Twilight".
Here are the reasons they list:
1. The Love Triangle
2. The Buffy Factor
3. The Vancouver Factor
4. Dramatic Irony
5. The Characters, Cast, and Room to Grow
Here is an excerpt from the article:
The Love Triangle
[The Vampire Diaries] The concept of a love triangle in The Vampire Diaries is very similar to that of the Twilight Saga but the differences lie in the character development. Elena likes Stefan, Stefan is attracted to Elena, and Damon simply wants to have his kicks with the both of them.
In The Vampire Diaries novels, Damon does develop true feelings for Elena but it will be interesting to see what route the writers decide to take with the show. It's clear Twilight Saga fans have fallen head over heels for the love triangle between Edward Cullen (Robert Pattinson), Bella Swan (Kristen Stewart), and Jacob Black (Taylor Lautner).
With so much time in between Twilight films, The Vampire Diaries could fill the love triangle void that Twilight Saga fans will be missing once New Moon leaves theatres. After all, nothing says love like two vampires squaring off to the death over a human girl. Oh, the irony. But remember, there was also a love triangle in Buffy the Vampire Slayer between Angel, Buffy, and Spike, which proved to be more successful than anyone could have imagined.
Read the entire article here to get all the details.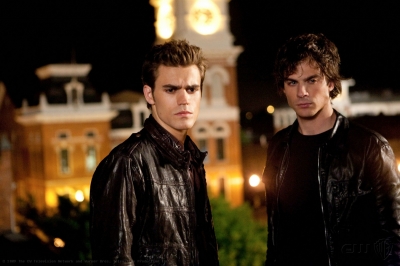 Vampire-diaries.net has a number of new stills from episode two of the Vampire Diaries entitled Night of the Comet. Check them all out here.