New episodes of The Vampire Diaries and The Originals airs tonight on The CW starting at 8 pm. Watch trailers for the episodes above and check out a synopsis for each episode below. Can't wait to meet this new heretic and new group of vamps.
After watching the episodes come back here and let us know what you think in the comments.
Synopsis for The Originals: I'll See You In Hell Or New Orleans
FLASHBACKS TO THE FIRST VAMPIRE EVER SIRED — With tension running as high as ever, Klaus (Joseph Morgan) and Elijah (Daniel Gillies) are forced to come together in order to uncover Lucien's (guest star Andrew Lees) true motives in New Orleans. Cami (Leah Pipes) is caught off guard when she finds herself face to face with Lucien and is surprised when he reveals some unexpected information about his past with Klaus. Elsewhere, a mysterious figure presents an enticing offer to Marcel (Charles Michael Davis), while Hayley (Phoebe Tonkin) turns to an unconventional way of coping with her current situation. Finally, an old acquaintance from Elijah's past arrives in New Orleans and delivers some startling news involving the growing threat to the Mikaelson siblings.
Synopsis for The Vampire Diaries: Age of Innocence
FLASHBACKS TO 1863 — In the aftermath of a clever plan orchestrated by Lily (Annie Wersching), Damon (Ian Somerhalder) sets off on a road trip with Bonnie (Kat Graham) and Alaric (Matt Davis) in search of leverage they can use against his mother. Meanwhile, Caroline (Candice King), who is being held hostage by the Heretics, learns some shocking information about Valerie's past, while Stefan (Paul Wesley) learns a few unexpected details about his own past from Lily. Finally, Alaric turns to Bonnie for her help after coming clean about a secret he's been keeping.
Can't wait for The Originals season 3 premiere on October 8th?
To satisfy your blood-lust till the new season begins watch the brand new trailer for the show posted by The CW called, This Bloods For You. Are you an O negative or AB positive fan?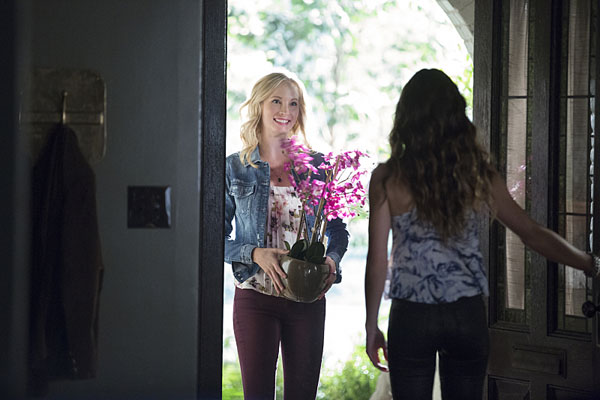 The CW has released a synopsis for the season 7 premiere of The Vampire Diaries titled, Day One of Twenty-Two Thousand, Give or Take. Lily and her family of heretics are hell-bent on ruling Mystic Falls and I'm beginning to wonder if our supernatural residents are in an emotional state of mind to do anything about it.
LIFE WITHOUT ELENA — After a twisted plan left the life of his girlfriend Elena linked to that of his best friend Bonnie (Kat Graham), Damon (Ian Somerhalder) is forced to navigate his new reality without the love of his life. A newly empowered Bonnie has decided that she will be Damon's moral compass and keeps a close eye on him as he, in turn, cautiously keeps tabs on Alaric (Matt Davis), following the loss of his fiancée Jo. Meanwhile, as he waits for Caroline (Candice King) to sort out her emotions, Stefan (Paul Wesley) takes an active role in protecting the town from Lily (guest star Annie Wersching) and her family of Heretics, who have wasted no time wreaking havoc in Mystic Falls. Elsewhere, Enzo (Michael Malarkey) struggles to find his place in Lily's new life, and is quickly forced to decide where his true loyalties lie. Finally, with the stakes higher than ever, Matt (Zach Roerig), who has recently completed his deputy training program, teams up with Stefan and Caroline to put a stop to the Heretics, but an unexpected turn of events leaves one of them in a dangerous position.
The first week of October brings us all new episodes of The Vampire Diaries and The Originals and The CW has released trailers for the upcoming seasons. Check out the trailer for season 7 of TVD above via E! Online. Looks like this season is gonna be all about crazy mamma Salvatore and her extremely powerful cronies doing all they can to pretty much destroy all who cross their paths.
Head on over to TV Line to check out the trailer for season 3 of The Originals. A war between the sire lines is breaking out and New Orleans is about to become a battleground.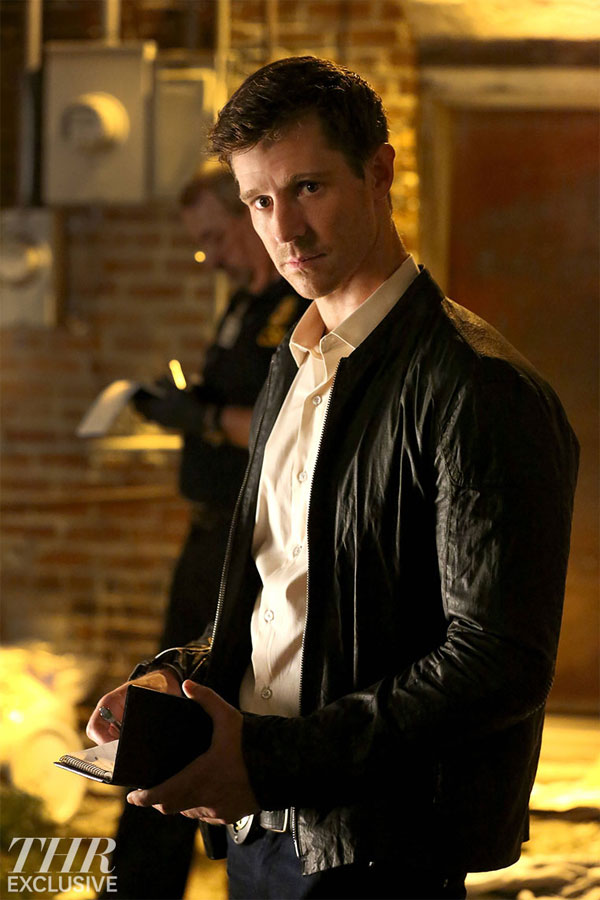 A lot of new faces will be joining the cast of The Originals this season and we now have our first look at a couple of them. First up THR has stills of Jason Dohring who will be playing Detective Kinney on the show. He is a recurring character and will make his debut in the season 3 premiere. Head to THR for another still and more info on the newest human to hit New Orleans.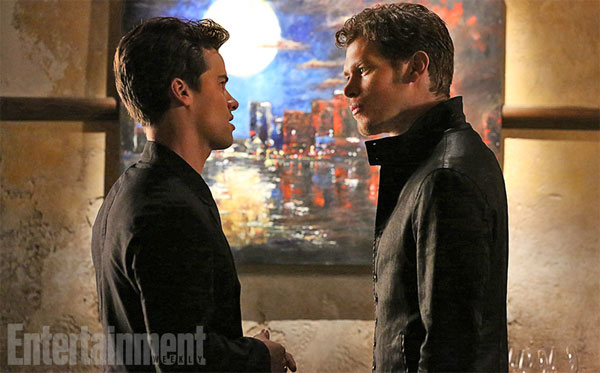 Our next new cast member is Andrew Lees who will be playing vampire Lucien on the show. He is the first vampire Klaus ever sired and they have a complicated bond. Head on over to EW for more info on this sexy new vamp hitting town.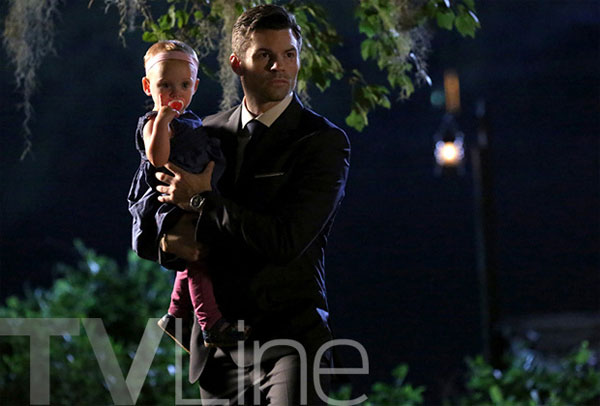 Got some great scoop for you on the upcoming third season of The Originals, but before we get to that can we talk about how precious this still of Elijah and Hope is from the premiere! I mean seriously it is cuteness overload! OK, so to check out that scoop on the premiere and season 3 of the show just click on the links below. Time-jumps, sire bonds, oh so many flashbacks and all the original siblings together again. This season sounds like it's gonna be great.
1. TV Line: Season premiere is titled For the Next Millennium
2. E! Online: Claire is back
3. EW: Trinity alert
4. EW: Flashbacks