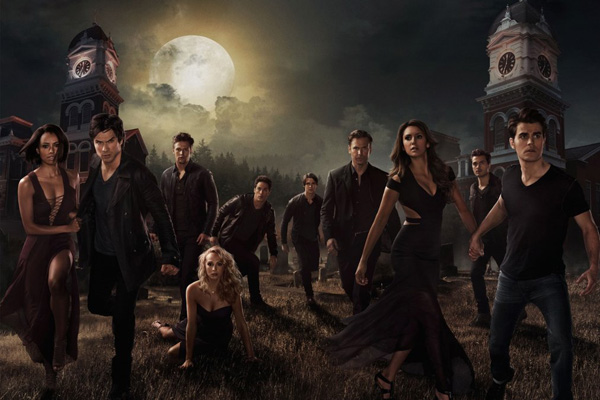 TV Fanatic has posted an article listing 19 of the most shocking deaths we have seen so far on The Vampire Diaries. Some were permanent and some were temporary, but all had a huge impact on the show and it's characters.
See which demises made their list here.
Which death on the show affected you the most?
Who is gone permanently that you would love to see on the show again?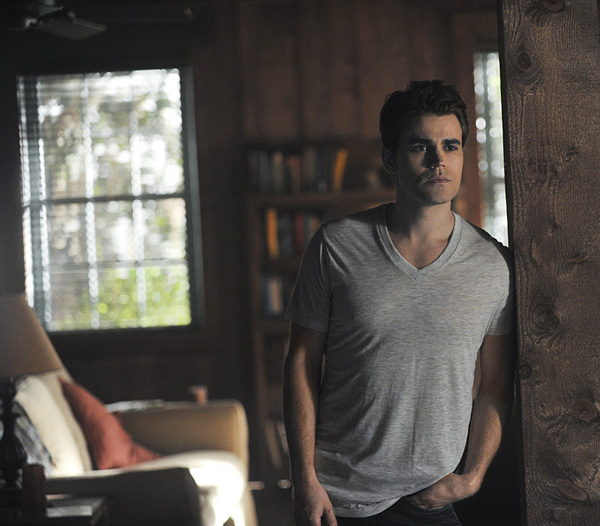 Today is the day…The Vampire Diaries season 6 premieres tonight on The CW at 8 pm. I have a ton of interviews with various members of the cast talking about the premiere, their characters and season 6 of the show. I also have various juicy spoilers for your enjoyment.
Just click on the links below to check everything out. I'm figuring there will be a lot more information as the day goes on so I'm guessing there will be a similar post to this before the show airs this evening.
Interviews with cast members chatting about the new season of the show and their characters:
TV Guide: A New Romance and a New Frenemy! 6 Teases from Nina Dobrev for The Vampire Diaries Season 6
YA Mag: YA Television: Interview with Michael Malarkey
THR: 'Vampire Diaries' Boss Tackles 10 Season 6 Mysteries
EW: 'Vampire Diaries': Ian Somerhalder, Nina Dobrev talk Damon and Elena
Alloy Entertainment: Michael Malarkey Talks Music, Lyrics and The Vampire Diaries Season 6
Alloy Entertainment: Candice Accola Teases Caroline's Future and Relationships in The Vampire Diaries Season 6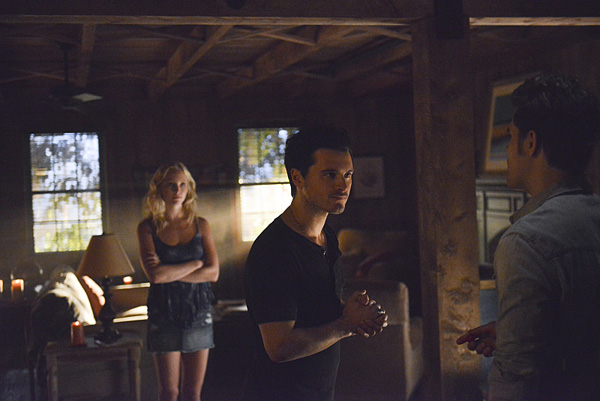 Sweet short Diaries spoilers:
TV Guide has scoop on a new woman for Jeremy:
Got any Vampire Diaries scoop for the premiere? — Jenny
While Elena copes with the loss of Damon in her own way, her brother's grief expresses itself a little differently. Specifically, he's locking lips with a mysterious new lady who rubs Matt the wrong way.
E! Online has scoop on Colin Ferguson's character:
Confession: I was the biggest Eureka fan, so I am so excited to see Colin Ferguson on TVD! What can we expect?
Just some male bonding between him and Matt Donovan! "He came about because we wanted to show Matt thriving in Mystic Falls without supernaturals," EP Caroline Dries previewed of Ferguson's character, Tripp. "We wanted to give him a father figure, coach-type of guy, so that's where Tripp come out of." Of course, this is The Vampire Diaries, so Tripp will have his secrets, but he'll "ultimately become an interesting, layered, dynamic character that's not necessarily good guy or bad guy."
TV Line has crossover news and Stelena scoop:
Question: I'm still Team Stelena on The Vampire Diaries. Is there any hope? —Allison
Ausiello: Never give up hope, Allison! Elena's emotions are all over the place in Season 6 and I have it on good authority that her love life is going to be far from dormant. In fact, I hear she'll be locking lips with a handsome fella in Episode 3 — and his name does not rhyme with Shmamon.
Question: Any intel on Nina Dobrev's crossover to The Originals? —Jacob
Ausiello: How's this intel for you, Jacob? When asked if Tatia's scenes with Elijah and Klaus would be "steamy," or if they'd be all talk, Nina Dobrev answered, "A little bit of both, in different capacities. … I'm always going to be in a love triangle. I can't escape it, so I might as well just accept it."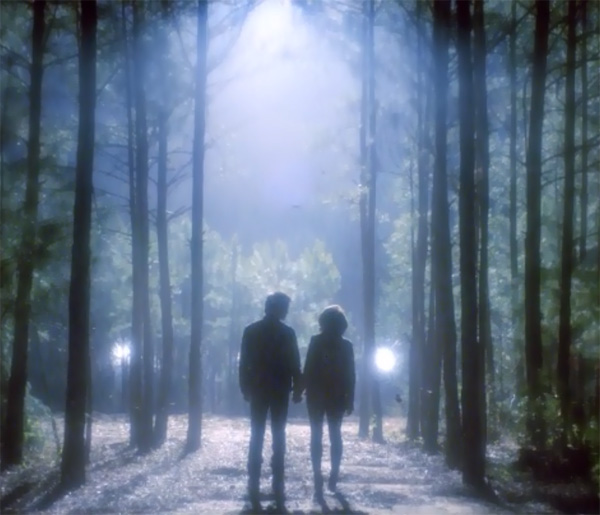 The Vampire Diaries starts it's new season in just a couple days and I got spoilers on the new season, scoop on characters and well just a ton of news and information for you on what's just around the corner.
Some news sources had the opportunity to watch the season 6 premiere then sit down and chat with executive producer Caroline Dries who shared some juicy teasers about the show. Click on the links below to read the articles and get the SPOILERS! (Notice that was in bold cap letters) you have been warned

TV Line: Vampire Diaries: Elena's Post-Damon State, Stefan's New Life, Alaric's Game and More Season 6 Teasers
HitFix: 8 'Vampire Diaries' Season 6 teases from showrunner Caroline Dries
Zap2it: 'The Vampire Diaries' Season 6 premiere spoilers: Spiraling out of control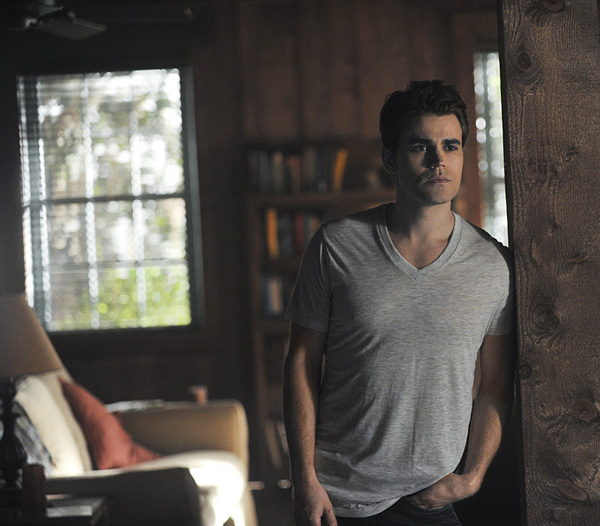 Julie Plec also got in on the action and discussed Mystic Falls in season 6 with EW. Click on the link to read :0
———————————————————————————————-
According to EW we are gonna see Tyler and Liv spending time together:

I saw a Vampire Diaries clip where Tyler and Liv share a look. Is there something there? — Kim
That depends what you mean by "something." If you're referring to chemistry, then the answer is yes. "They're going to be part of each other's story lines," executive producer Caroline Dries hints. "[She's] helping him through his resisting, basically, of indulging his rage." She's talking about the rage that comes with Tyler's werewolf-gene, of course, which will come out fairly quickly in the premiere.
——————————————————————————————-
Executive producer Caroline Dries talks Caroline and Stefan with TV Line:
The Vampire Diaries' Stefan and Caroline make an awesome friendship, so it's very disappointing that rumors say they will become romantically involved. Is there any hope that they can remain platonic? –Scarlett
For what it's worth, whatever might be blooming between the two will evolve slowly, given their respective track records. "We're just seeing layers of it," says exec producer Caroline Dies. "I think Caroline's not even realizing how deep her feelings are. She just feels hurt and lied to and ignored [by Stefan, who's not returning her calls]." Mr. Salvatore meanwhile " can't even process or fathom the idea of another heavy, emotional connection. In his brain, he hasn't even opened up his mind to the notion of dating someone or being with someone, actually having a true romance with someone. So it's a very slow build for them."
——————————————————————————————
Caroline Dries also chatted with E! Online about those Salvatore brothers and Enzo:

Lauren K.: So excited for The Vampire Diaries to come back, but bummed that I won't be able to see the Salvatore brothers together. Please tell me there is hope!
Fret not, you will see share Paul and Ian share scenes together…in flashbacks! "There are flashbacks coming up," executive producer Caroline Dries spilled, but choosing not to reveal which year just yet. "But we will see an era we haven't seen before in flashbacks and it will help tie together a bunch of storylines." You can expect to see the Damon and Stefan-centric flashbacks in episode four.
Veronica: I just have one question when it comes to TVD: Enzo!?!?!
Sadly, the premiere is Enzo-less. But don't worry, as he is in episode two and will have major plans when it comes to his BFF Damon, whose death "took a toll on" him, Dries previewed. Aside from the Damon of it all, fans can expect to see more flirty banter between Enzo and Caroline. "We'll continue to have that dynamic between the two," Dries said, before revealing one person Enzo won't be able to charm: Matt Donovan. "They will not be the best of friends," she teased.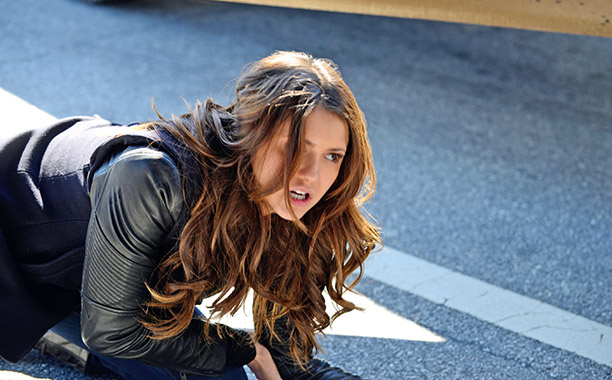 We all knew that once The Vampire Diaries spawned the spinoff The Originals we would be getting a crossover or two. In season one we saw Tyler make his way to the French Quarter. Executive producer Julie Plec revealed to EW that there will be a crossover this season too and Elena is the one heading to New Orleans.
Well it's not really Elena, but Nina Dobrev playing the original doppelganger, Tatia. And she won't be in New Orleans, but a flashback airing in the fifth episode of the show.
Not exactly what I was hoping for, but hey I'll take what I can get. Here's hoping to more recent residents showing up in each others towns in the future

Buzzfeed has up a great article titled, 15 Things Every "Vampire Diaries" Fan Is Looking Forward To In Season Six. From the witch twins to flashbacks and Stelena to Delena there is sure to be some more amazing moments ahead of us in season 6 of the show.
Head on over to Buzzfeed to see everything they list.
What are you looking forward to seeing this season on the show?
I cannot wait for all my Alaric moments since my fave new vamp is back. I'm also super excited about getting to see more of Enzo. Once Damon gets back from the other side I expect to see many bromance moments between the trio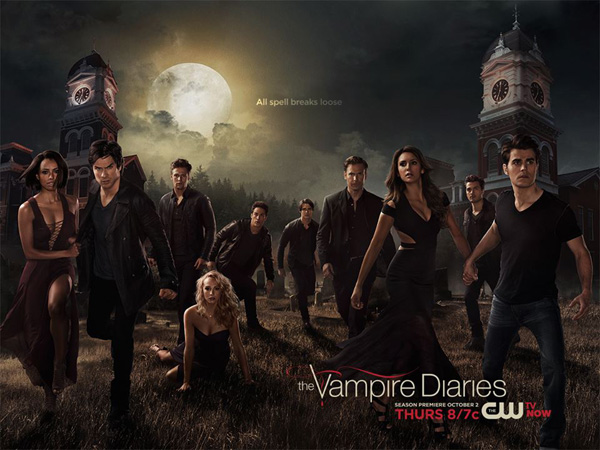 I got a smorgasbord of spoilers on The Vampire Diaries for you. There's scoop on what Alaric, Matt, Caroline and Stefan are up to and news on this seasons brand new villain character! Check out all the SPOILERS below.
TVD news via E! Online:
Teddy1308: Any chance Stefan and Caroline might be a thing this season on The Vampire Diaries?
Do you want the bad news or the terrible news? The bad news is that there's no plan in sight for any kind of Stefan/Caroline romance. The worse news is that their frienship might be Kaputzville too! At least, that's what's up for the beginning of the season, according to the show's Big Boss Momma Bossy Pants (that's not her real titlem and she is anything but bossy), Julie Plec, who tells me: "Caroline isn't going to let Stefan off the hook very easily. In fact, his determination to move on and start a new life after the loss of his brother may ultimately ruin the friendship he's built with her over the years." So. Not Cool. Unless you are a Klaus and Caroline or Tyler and Caroline shipper, at which point you are probably chanting "nanny nanny boo boo" right now.

MichelleGr: What's up for Alaric on TVD this season?
Some juicy storylines, with a sweet side of little angst, of course. Plec teases, "Alaric is having a hard time reconciling his former self with his new vampire identity. And when he meets a fascinating and smart new woman, it makes it even more difficult." Feast your eyes on the first pic of Alaric with his new woah-man.
TVD spoilers via EW:
Would love to get any The Vampire Diaries scoop that's not related to romantic relationships. — Lola
How about some information on this season's villain? When my colleague Samantha Highfill spoke to Julie Plec about a new big bad, she claimed this season was going to have a number of "conflict providers." Still, "There is a villain-esque person in this season that I'm particularly excited about because it does break the mold a little bit of our villains, which seem to be often very redeemable in their own way," she says. "And we get to explore the deep, dark minds of a psychopathic personality, so I'm very excited about that." In other words, this is one bad guy who won't find redemption through a spin-off.
TVD Scoop via TV Guide:

Any Vampire Diaries scoop for me? — Brittany
Sure! As our boy Matt becomes more involved in Mystic Falls, he'll realize that Colin Ferguson's Tripp has an important family connection to the town. Just wait until you hear Tripp's real name. Then it'll make more sense that he's keeping quiet about some extracurricular activities that could put Matt's closest friends in extreme peril.