Cast & Characters » Jeremy Gilbert – Steven R. McQueen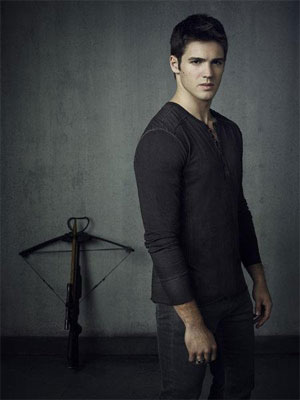 Jeremy Gilbert is the brother of Elena. He has had a troubled path in life following one tragedy or drama after another. He falls in love with Vicki and Anna, both Vampires, but both die. He also dated Bonnie, but they broke up.
At the end of season 2 Jeremy dies and is brought back by Bonnie. A result of him crossing over and coming back, he can now see and speak to ghosts. Jeremy has grown up quite a bit over the last couple of years and seems to have stepped up from his troubled ways to be more responsible.
Steven R. McQueen
Steven R. McQueen portrays Jeremy Gilbert on the Vampire Diaries. He was born and raised in Los Angeles, California. Jeremy is is the grandson of famous actor Steve McQueen. Jeremy's talents include martial arts, ice hockey, kickboxing and horseback riding. He was a regular on the TV shows Everwood and Minutemen.
Birthday: July 13, 1988
Steven R. McQueen on Twiiter