The official facebook pages of The Originals and The Vampire Diaries have posted new covers promoting their new season premieres.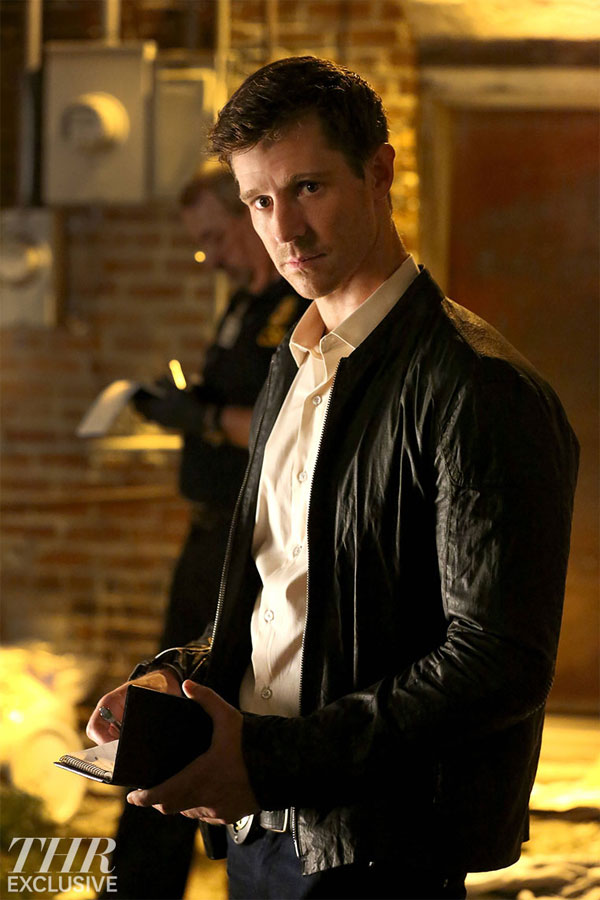 A lot of new faces will be joining the cast of The Originals this season and we now have our first look at a couple of them. First up THR has stills of Jason Dohring who will be playing Detective Kinney on the show. He is a recurring character and will make his debut in the season 3 premiere. Head to THR for another still and more info on the newest human to hit New Orleans.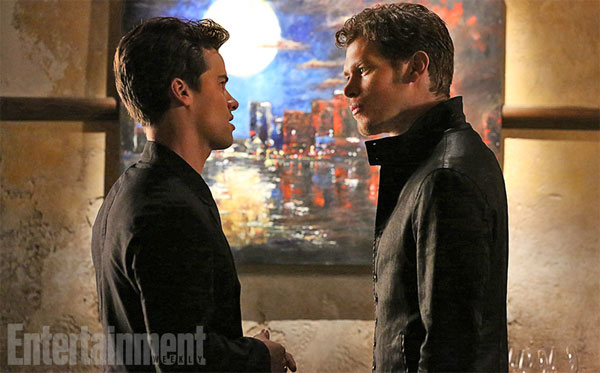 Our next new cast member is Andrew Lees who will be playing vampire Lucien on the show. He is the first vampire Klaus ever sired and they have a complicated bond. Head on over to EW for more info on this sexy new vamp hitting town.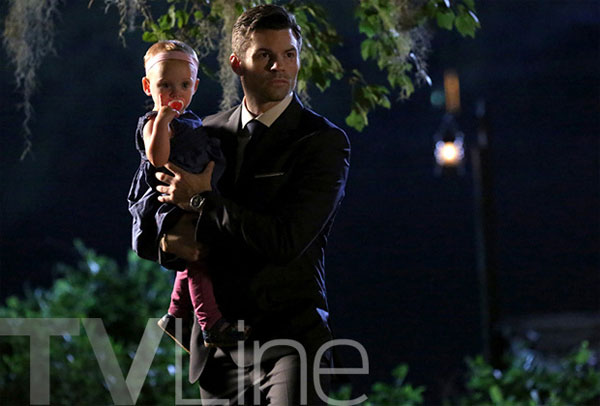 Got some great scoop for you on the upcoming third season of The Originals, but before we get to that can we talk about how precious this still of Elijah and Hope is from the premiere! I mean seriously it is cuteness overload! OK, so to check out that scoop on the premiere and season 3 of the show just click on the links below. Time-jumps, sire bonds, oh so many flashbacks and all the original siblings together again. This season sounds like it's gonna be great.
1. TV Line: Season premiere is titled For the Next Millennium
2. E! Online: Claire is back
3. EW: Trinity alert
4. EW: Flashbacks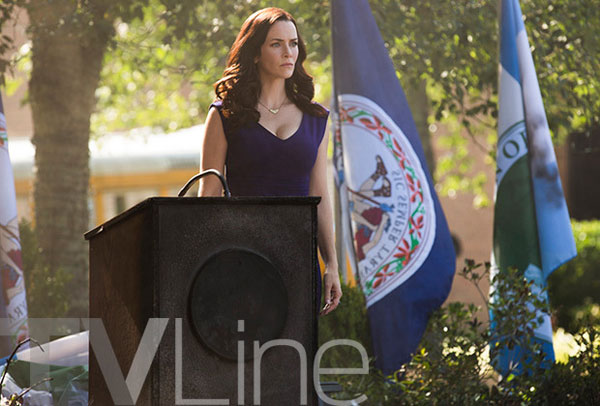 I got some scoop for you from multiple sources on the season 7 premiere of The Vampire Diaries that premieres on The CW Thursday, October 8th at 8 p.m. Above is a still from the premiere featuring mamma Salvatore and I will be posting some more pics from the premiere in another post. First let's get to all that juicy scoop. Lip-locking, flash-forwards, flash-backs and more are in our future. To get all the scoop hit the links below. For those who prefer to be surprised, avoid those links at all cost.
1. TV Line: Kissing Scoop
2. E! Online: Brotherly Love
3. TV Line: Flash-forward Time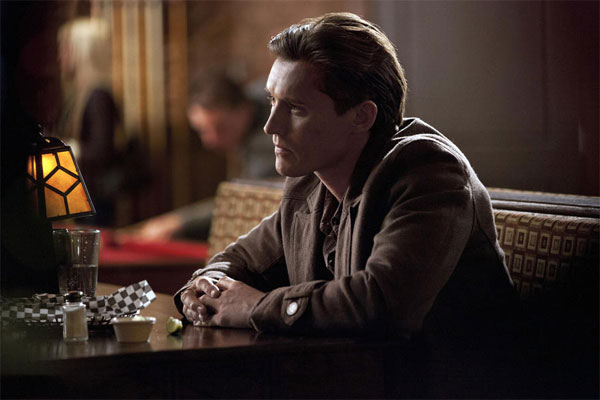 The original Finn (Casper Zafer) is making his debut on The Originals season 3 premiere. He will appear in a flashback scene that will also include fan favorites Rebekah (Claire Holt) and Kol (Nathaniel Buzolic). The Original siblings will all be back together again! Learn more about the flashback at TV Guide.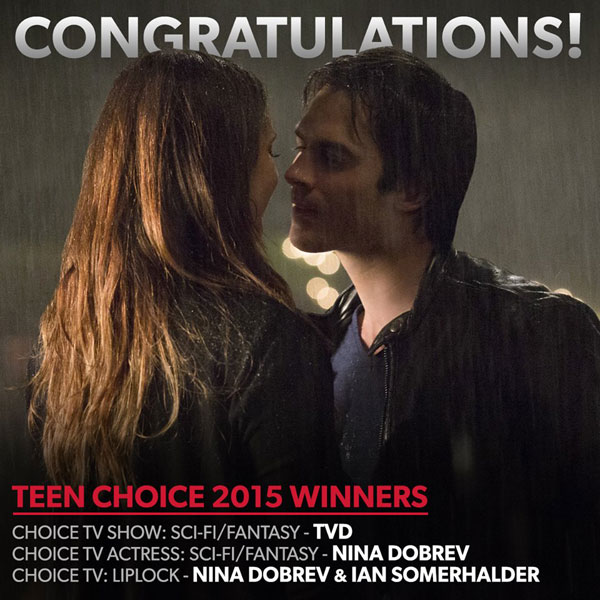 A huge congratulations to The Vampire Diaries along with Nina Dobrev and Ian Somerhalder for their 2015 Teen Choice Awards wins.
Choice TV Show: Fantasy/Sci-Fi
The Vampire Diaries
Choice TV Actress: Sci-Fi/Fantasy
Nina Dobrev
Choice TV Liplock:
Nina Dobrev & Ian Somerhalder