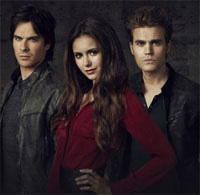 E! Online has some scoop on a possible hook-up for Enzo and closure on Forwood before Tyler's departure from Mystic Falls!
SPOILERS!
Chrissy: With Michael Trevino leaving TVD, will we get to see a goodbye of some kind between Tyler and Caroline?
Remember Forwood?! Memories, huh? "Michael [Trevino] and I do have some scenes coming up. We're going to be reminded of the journey that they've had up to this point," Candice Accola teases. "It's just very real. It was a very honest moment between the characters. It was just very simple and honest of where these characters are at this point in their lives."
Seamus: So glad we finally got to learn more about Enzo on TVD. But is he going to hook up with Damon's mom?!
That's exactly the question the show wants you to be asking about Enzo and Lily (Lilenzo?). "You're not quite sure where the relationship is going to go. It could lead to a number of things," Michael Malarkey says. "We've intentionally left that open. There's moments in upcoming episodes where you see real chemistry real there, where you think, 'Oh maybe it could be something more than just friendship.' We've left the door open." As for how Damon will react to his mom and his BFF's connection? "We don't explore it too much, but I'm sure we're going to be delving more into it in season seven. It's briefly touched upon, but not really enough to comment on!"
The Vampire Diaries executive producers Julie Plec and Caroline Dries give us an inside look at the next all new episode of the show titled, Because. The episode is all about getting Caroline back to her humanity and just how Stefan plans to do it. I miss the old Caroline, but the new one is quite a bit of fun

Arielle Kebbel is back to recap the latest episode of TVD in this week's rehash video. The episode was called I Could Never Love like That and with vampwitches, rippers and babies on everyone's mind it made for one hell of a ride.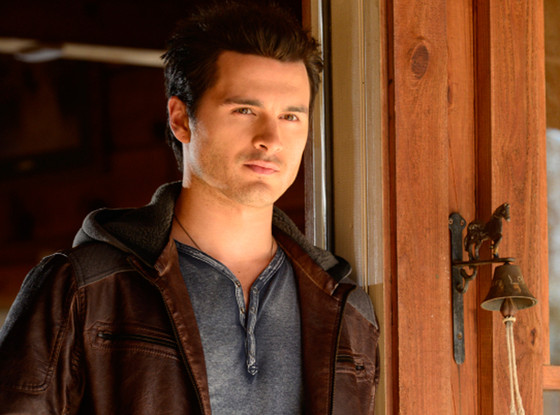 Got a few interviews here for you with actor Michael Malarkey who plays Enzo on The Vampire Diaries. Just click on the links below to see what he has to say about relationships, flashbacks and Nina Dobrev's departure from the show. BEWARE of spoilers in the interviews

THR: Michael Malarkey on Enzo's Origin Story, Nina Dobrev's Exit
Access Hollywood: Michael Malarkey On Enzo's Backstory & Filming At Famed 'TWD' Location
E! Online: Whoa, Get Scoop on The Vampire Diaries' Shocking New Relationship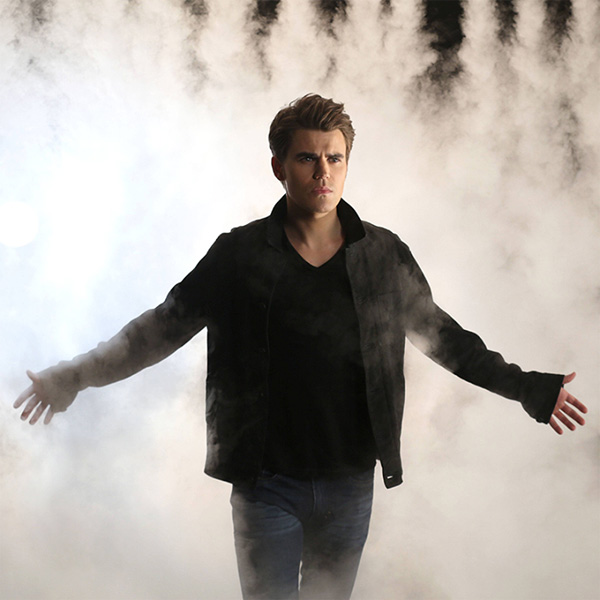 Facebook posted a new promotional image (I believe it's new) of Paul Wesley who plays Stefan on The Vampire Diaries.
Love this pic!
What do you think?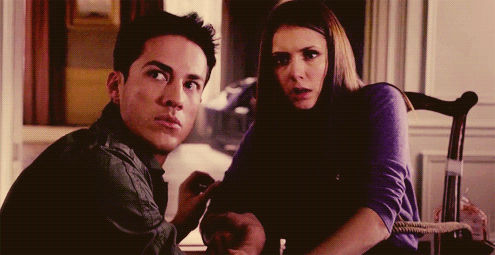 Prepare yourself Vampire Diaries fans, because you read the title of this post correct. Nina Dobrev and Michael Trevino are leaving The Vampire Diaries. The season 6 finale in May will be their last. Neither actor will be series regulars for season 7 of the show. Julie Plec has stated that we may see Tyler again though.
Can you speak yet?
How do you feel about this shocking news?
Will the show suffer or can it survive without Elena?