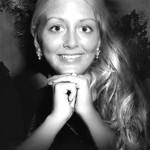 I'm sure you have all heard the reports over the last couple of days that L.J. Smith was fired from writing anymore books for The Vampire Diaries. I hadn't posted anything yet about it because the were just "Rumors" at that point.
Today L.J. Smith confirmed the rumors though on her Official Blog. Below is what she had to say:
First, I want to thank my readers for all their messages of support. I've gotten far too many emails to answer, and I really appreciate the kindness and emotional sustenance you've given to me at this difficult time.
Second, if you've asked me a question about the future books or the endgame of The Vampire Diaries and I've been vague about what's in store, I'd like to take this opportunity to apologize. I really wasn't looking forward to the day when I would have to talk about this.
Third, and most importantly, I want to ask anyone who was thinking of it, not to boycott Harper's or anyone. It just doesn't make sense. Although I wanted and still want more than anything to be able to continue The Vampire Diaries series myself, there's no point in not trying the new books. (And remember, for fans of Bonnie and Damon, and strict Stefan and Elena fans, the immediate dynamics may be more to your liking.) Besides which, Midnight, which is all mine, is coming out in March, and I believe there may be some of my writing in Phantom.
Thanks again to all the fans who have shown loving and loyal kindness to me.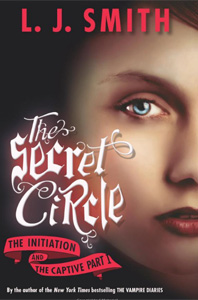 So I own this series, but haven't read it yet.
Have any of you?
Did you like?
Think it would make a good TV Show?
Here is some Info from Vulture:
And as if that weren't enough to excite the geeky masses, one of the potential shows is based on a book series from L.J. Smith, author of The Vampire Diaries.
Craft and Fain (both alums of Angel and Dollhouse) are adapting Smith's three-book Secret Circle series for a one-hour drama about a California teen who moves to her mom's hometown of New Salem and discovers that, just like Christine O'Donnell, she is a witch. Alloy Entertainment, the prolific production company behind CW anchors TVD and Gossip Girl, is putting together Secret Circle for the CW.
Read more here.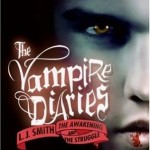 Metro had this short interview with L.J. Smith:
Where do you draw inspiration from ?
I'm not sure where I find inspiration for my characters, especially my bad boys. Maybe they come from a part of my unconscious. I love bad boys best, and Gabriel is a prime example. I wanted to do a vampire that didn't suck blood, but took energy directly. He was fun to write.
Have vampires changed over time?
Well, if you go back to the first vampire, Dracula by Bram Stoker, he was cruel and evil and not really very romantic. I think that over time vampires have become romanticized, and each writer adds little rules for their own special vampires.

How long does it take to write one of your books?
Well, I wrote the first three Vampire Diaries books in nine months. Just three months for each book. But those were short books, and today I write 600-page books. Now it takes me at least six or seven months per book.
L.J. Smith, author of The Vampire Diaries, had an interview with MTV.
Read the entire interview here. She talks about Twilight and her books.
MTV's Hollywood Crush has another article where she talks about the show based on her books here.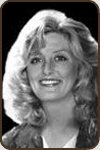 L.J Smith has moved her blog.
You can now catch her on blogspot.
Go here to read her blog.
Bookalicio.us has an interview with L.J.Smith.
She is the author of the Vampire Diaries and many other books.
Read the interview here.