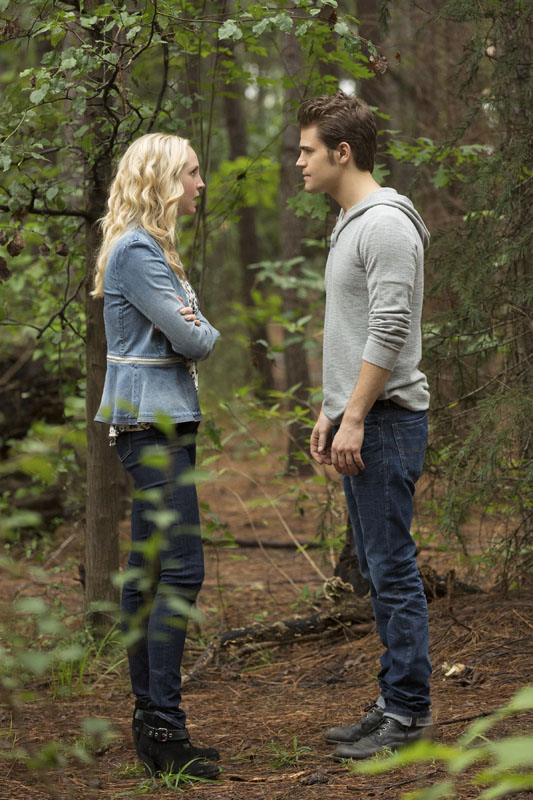 The CW has released some stills for episode 6.06 of The Vampire Diaries titled, The More You Ignore Me, The Closer I Get. The stills feature Stefan, Alaric, Caroline and Elena. I wonder what Caroline and Stefan's secret meeting in the woods is about? Whatever it is Caroline does not seem happy.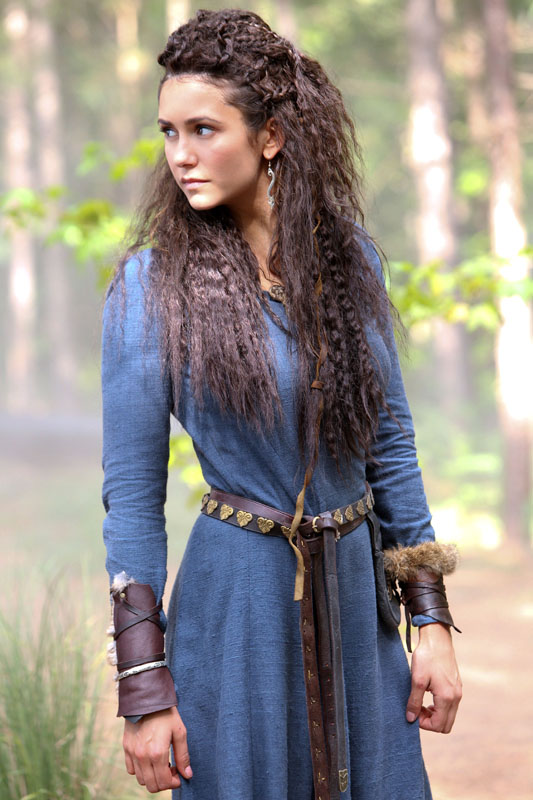 On Monday, November 3rd Nina Dobrev will be guest starring on The Originals. The episode is titled Red Door and she will be playing the original Petrova doppelganger Tatia in flashbacks. In the gallery below I posted all the stills she appears in. You can read a synopsis for the episode and see all the stills at our Originals fansite.
Doesn't she look stunning!
I cannot wait for this episode

The CW has released some additional stills for episode 6.05 of The Vampire Diaries titled, The World Has Turned and Left Me Here. Check them all out in the gallery below. Most of the stills feature Alaric and his potential love interest Jo bloody in a creepy corn field. That should of been their first clue. Never go into a corn field ever! Nothing good comes from it. Oh and there's one of Caroline in a towel standing in front of Stefan. I'm just saying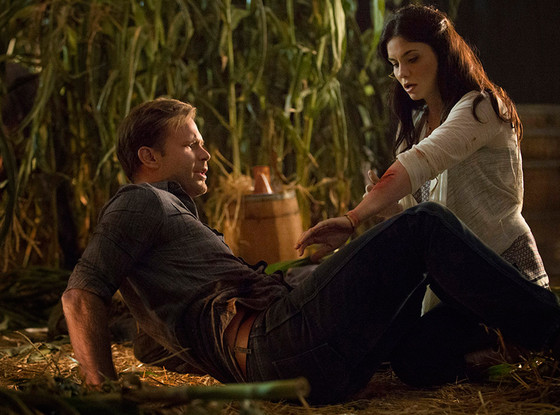 E! Online has our first look at episode 6.05 of The Vampire Diaries titled, The World Has Turned and Left Me Here.
Looks like Jo and Alaric were involved in a little altercation. It's homecoming so that means they probably won't be the only ones who are at risk. No major social gathering on this show has ever ended in anything but bloodshed.
Plus there is a corm maze involved. I mean it's a corn maze people. Have you never seen a horror movie? Never go into a corn field that's where "He Who Walks Behind the Rows" resides. (Props to anyone out there who recognizes the reference

)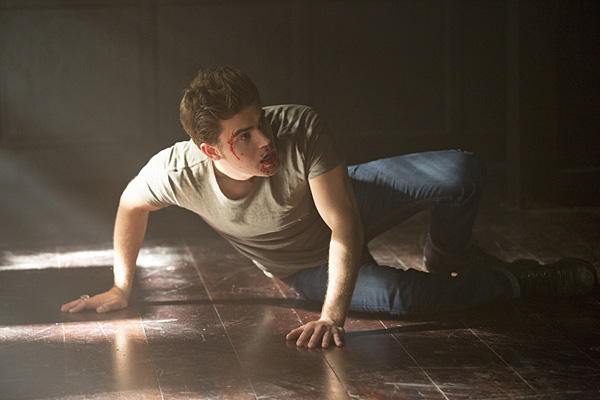 The CW is really rolling out the stills and synopsis for their upcoming episodes. I love knowing what future episodes hold. We now have stills for episode 6.04 of The Originals titled, Black Hole Sun. You can check out the synopsis I already posted over at our episode guide. Remember this is a flashback episode featuring the Salvatore brothers in the '90s. In the stills it looks like Stefan and Elena are spending some quality time together.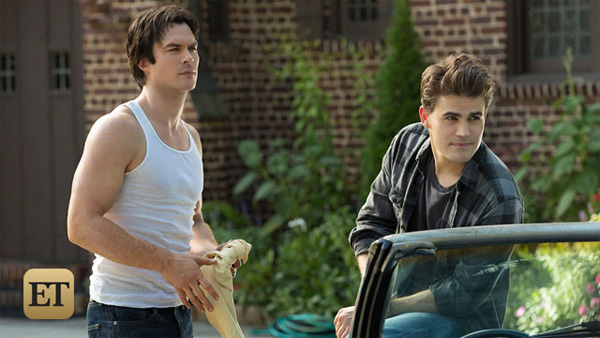 Oh how I miss the '90s!
In episode 4 of The Vampire Diaries this season we will be having a glorious flashback episode. This time we will get to spend some time with the Salvatore brothers in a '90s time-jump. According to the synopsis, you can read at our episode guide, this flashback may be the key to Bonnie and Damon's escape from the other side.
The episode is scheduled to air October 23rd and called Black Hole Sun.