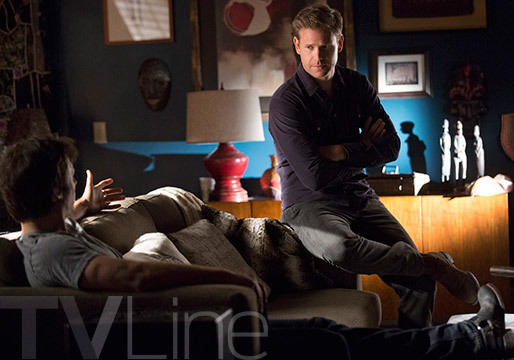 The 2014 Vampire Diaries Fall Finale airs Thursday, December 11th and TV Line has our first look at the episode. They also have info on the episode you can read below:
Because you're in for a "bittersweet" holiday featuring "cute little flashbacks to Christmases of the past [with] the girls all together," teases executive producer Julie Plec. (Sadly, Bonnie is forced to celebrate alone in her "prison world.") And here's more scoop to stuff in your stocking: There are "some big, big, big chapter-ending moves at the end of the episode that change a lot for everyone."
Sounds exciting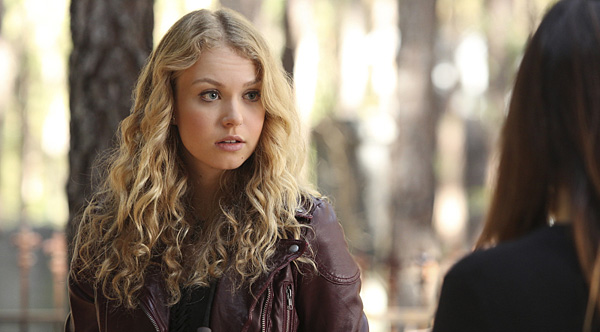 The CW has released stills and a synopsis for episode 6.09 of The Vampire Diaries titled, I Alone. Check out all the info below.
A DEAL WITH THE DEVIL — Damon (Ian Somerhalder) finds himself in hot water after he carries out a plan that requires Alaric's (Matt Davis) unwilling participation. When Elena (Nina Dobrev) shares some hopeful news with Jeremy (Steven R. McQueen) about Bonnie (Kat Graham), she is caught off guard by his reaction. Liv (guest star Penelope Mitchell) helps Damon and Elena with their plan to get Bonnie back, but when things take an unexpected turn, she's left with a difficult choice to make. Elsewhere, Matt (Zach Roerig) takes matters into his own hands when Enzo's (Michael Malarkey) actions cross the line, and Kai's (guest star Chris Wood) existence continues to be a dangerous threat.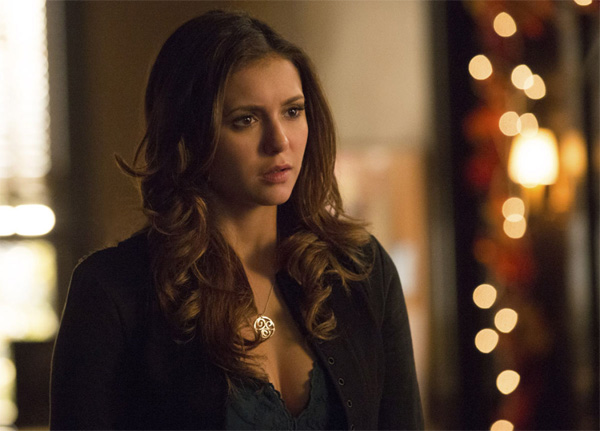 MTV posted more stills from episode 6.08 of The Vampire Diaries titled, Fade into you. I hope for once a dinner party turns out nice on this show. Fingers crossed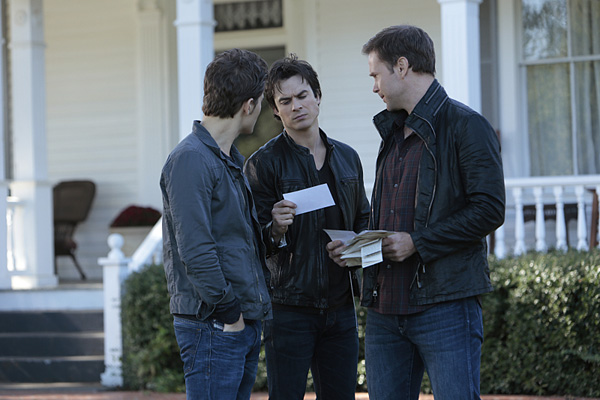 The CW has released a synopsis and stills for episode 6.08 of The Vampire Diaries titled, Fade Into You. Check it all out below. I'm not sure what Friendsgiving is, but considering how all big events in this town end I'm sure this 'holiday' will be a bloody disaster. I'm super excited about the Kai flashbacks though. Nothing like seeing a killing spree to lift the spirits

FRIENDSGIVING AT WHITMORE COLLEGE / FLASHBACKS TO KAI'S MURDEROUS PAST – As Caroline (Candice Accola) and Elena (Nina Dobrev) prepare to host Friendsgiving at the dorm, they receive some hopeful news from Alaric (Matt Davis) and Stefan (Paul Wesley), who have traveled to Portland to gather some information regarding the Gemini Coven. Tyler (Michael Trevino) is determined to help Liv (guest star Penelope Mitchell) after she and Luke (guest star Chris Brochu) reveal some disturbing information about their witch lineage and the impending plans their coven has for them. Meanwhile, dinner takes a drastic turn when Jo (guest star Jodi Lyn O'Keefe), who has revealed some painful details about her past, finds herself fighting for her life, leaving Alaric scrambling to help from a distance. Finally, Kai (guest star Chris Wood) makes a dangerous discovery that brings him one step closer to his release.
The CW has released stills for episode 6.07 of The Vampire Diaries titled, Do You Remember The First Time? Check out the stills in the gallery below and a synopsis for the episode over at our episode guide. In the stills looks like Bonnie is in a hurry to get away from someone and is Elena getting close to someone besides my Damon!!!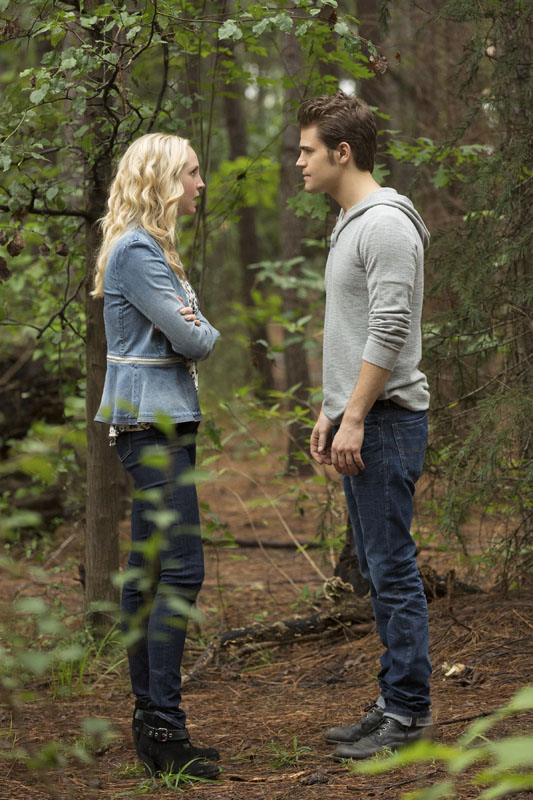 The CW has released some stills for episode 6.06 of The Vampire Diaries titled, The More You Ignore Me, The Closer I Get. The stills feature Stefan, Alaric, Caroline and Elena. I wonder what Caroline and Stefan's secret meeting in the woods is about? Whatever it is Caroline does not seem happy.