The CW has released some additional stills for episode 6.05 of The Vampire Diaries titled, The World Has Turned and Left Me Here. Check them all out in the gallery below. Most of the stills feature Alaric and his potential love interest Jo bloody in a creepy corn field. That should of been their first clue. Never go into a corn field ever! Nothing good comes from it. Oh and there's one of Caroline in a towel standing in front of Stefan. I'm just saying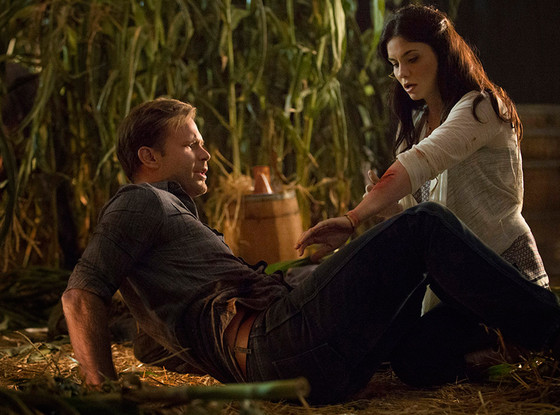 E! Online has our first look at episode 6.05 of The Vampire Diaries titled, The World Has Turned and Left Me Here.
Looks like Jo and Alaric were involved in a little altercation. It's homecoming so that means they probably won't be the only ones who are at risk. No major social gathering on this show has ever ended in anything but bloodshed.
Plus there is a corm maze involved. I mean it's a corn maze people. Have you never seen a horror movie? Never go into a corn field that's where "He Who Walks Behind the Rows" resides. (Props to anyone out there who recognizes the reference

)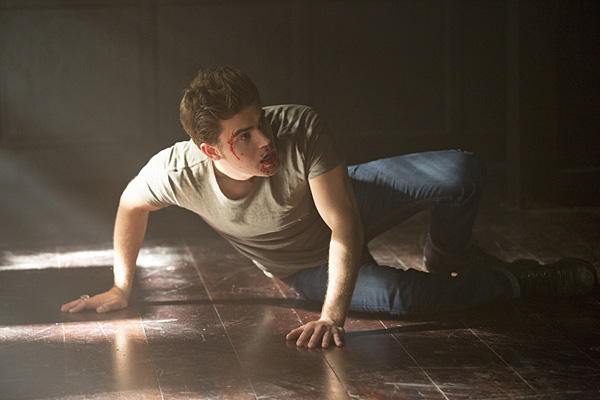 The CW is really rolling out the stills and synopsis for their upcoming episodes. I love knowing what future episodes hold. We now have stills for episode 6.04 of The Originals titled, Black Hole Sun. You can check out the synopsis I already posted over at our episode guide. Remember this is a flashback episode featuring the Salvatore brothers in the '90s. In the stills it looks like Stefan and Elena are spending some quality time together.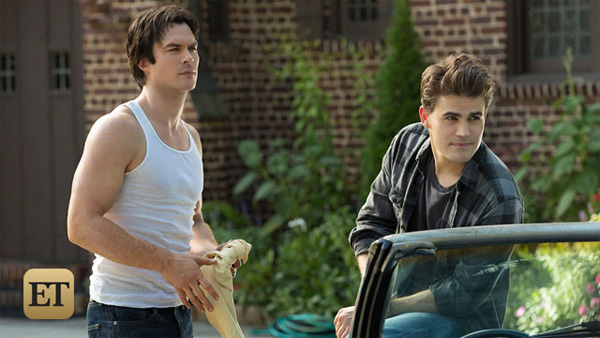 Oh how I miss the '90s!
In episode 4 of The Vampire Diaries this season we will be having a glorious flashback episode. This time we will get to spend some time with the Salvatore brothers in a '90s time-jump. According to the synopsis, you can read at our episode guide, this flashback may be the key to Bonnie and Damon's escape from the other side.
The episode is scheduled to air October 23rd and called Black Hole Sun.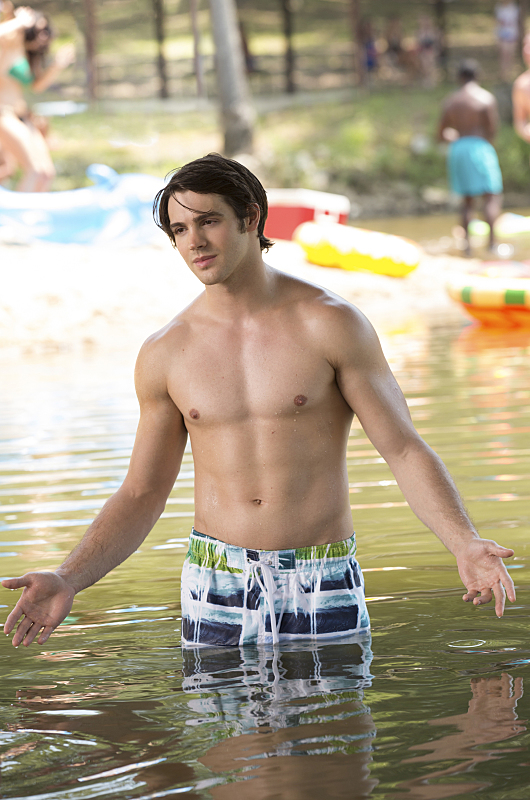 The CW has released stills and a synopsis for episode 6.03 of The Vampire Diaries titled, Welcome to Paradise. Check out the synopsis and stills for the episode below. The stills feature multiple members of the cast as well as a couple new faces. The best picture by far though is Jeremy shirtless because you know…it's Jeremy shirtless

Synopsis:
TROUBLE AT THE SWIMMING HOLE — In an attempt to bring some fun back into their lives, Elena (Nina Dobrev) persuades Caroline (Candice Accola) to meet her at the swimming hole where she plans to introduce her to Liam (guest star Marco James). Tyler (Michael Trevino), still working on controlling his anger issues, asks Liv (guest star Penelope Mitchell) for a favor and is surprised when she makes an unexpected confession. Stefan (Paul Wesley) arrives back in Mystic Falls looking for Enzo (Michael Malarkey) and is caught off guard when he notices a strange change in Elena. Meanwhile, at the lake, Enzo's actions cause Matt (Zach Roerig) to make a startling revelation, and Jeremy makes a discovery about the anti-magic spell that could potentially put Elena's life in danger. Elsewhere, Damon (Ian Somerhalder) and Bonnie (Kat Graham) stumble upon clues that lead them to believe they're not alone.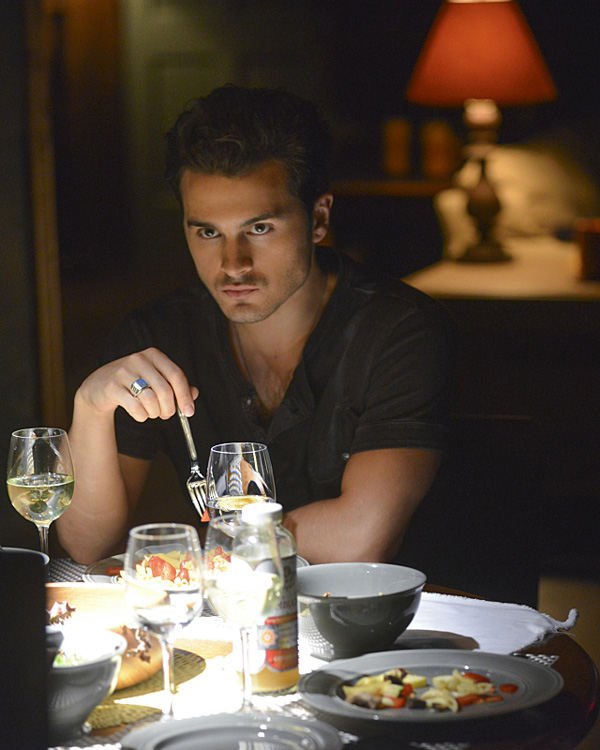 The CW has released stills for episode 6.02 of The Vampire Diaries titled, Yellow Ledbetter. You can read a synopsis for the episode over at our episode guide. The stills feature Enzo, Caroline and Stefan as well as a dangerous dinner.
Check out all the stills in the gallery below and beware the fork!!!