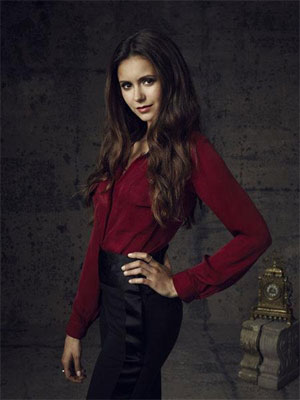 Elena was a typical high school student till Stefan and Damon came to town. She is in love with Stefan, but is also drawn to Damon. After one traumatic event after another it all ends with Elena being turned into a vampire.
Nina Dobrev also plays Katherine Pierce on the show. Katherine is the vampire who turned both Damon and Stefan and both brothers were in love with her. Katherine is evil and ruthless and has returned to Mystic Falls to cause trouble.
Nina Dobrev
Nina Dobrev portrays Elena Gilbert on Vampire Diaries. She was born in Bulgaria, but moved to Canada at the age of two. Nina's talents include, dance, gymnastics, theater, acting, and modeling. She is best known for role on the TV show Degrassi: The Next Generation.
Birthday: January 9, 1989
Nina Dobrev on Twitter