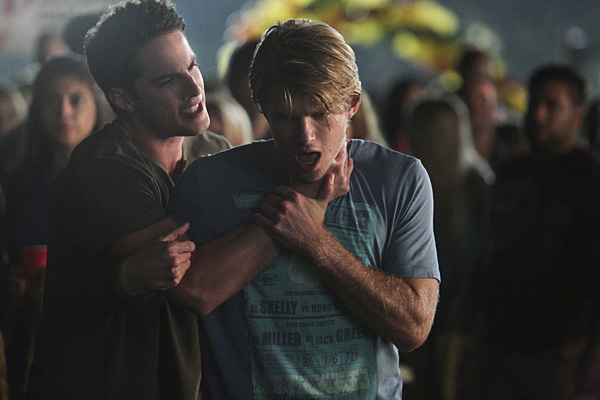 The CW has released stills for the season 6 premiere episode of The Vampire Diaries titled, I'll Remember. The show's sixth season airs Thursday, October 2nd at 8 pm on The CW. In the premiere we are gonna be jumping 4 months into the future from the events of the show's season 5 finale. The stills feature a lot of Alaric, Tyler and Caroline and Tyler doesn't look happy. Check them all out in the gallery below and enjoy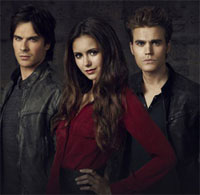 The CW has released the official synopsis of the season 6 premiere of The Vampire Diaries airing October 2nd. The episode is titled, I'll Remember. Read the synopsis below.
FRESH STARTS AND SECOND CHANCES — After spending the past four months coping with the loss of Damon (Ian Somerhalder) in an unconventional and potentially dangerous way, Elena (Nina Dobrev) has returned to Whitmore College for the start of sophomore year. Unable to move on, Caroline (Candice Accola) is desperate to find a way to reverse the anti-magic spell the Travelers have put over Mystic Falls and grows frustrated when her calls to Stefan (Paul Wesley) go unanswered. Tyler (Michael Trevino), who is human once again, has a run-in at a football tailgate that tests his ability to control his anger, while Matt (Zach Roerig) worries that Jeremy (Steven R. McQueen) is dealing with the loss of Bonnie (Kat Graham) in a self-destructive way. Alaric (Matt Davis), who is struggling to adjust to his new life as a vampire, finds himself in an awkward situation when he meets Jo (guest star Jodi Lyn O'Keefe), a beautiful doctor at the university hospital. Last, while everyone believes Stefan is off tracking a lead to get Damon and Bonnie back, Elena is shocked when she learns the truth of what he has really been up to.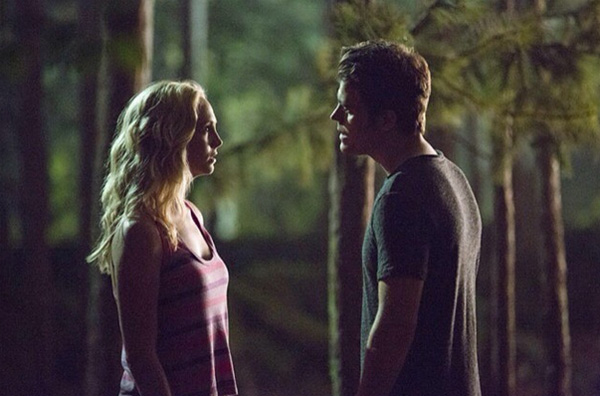 Thecw_pr instagram posted another still from the season 6 premiere of The Vampire Diaries. This one features Caroline and Matt in the woods in what looks like deep conversation.
I wonder what they are discussing!
The Vampire Diaries finale is here!
It airs tonight on the CW at 8 pm and is titled, Home.
Head on over to our episode guide to see stills and synopsis for the episode.
After watching the episode head back here and let us know what you think in the comments.
Also if you aren't already follow us on Facebook and Twitter to keep up to date on all our latest posts for all your Vampire Diaries news!
The CW has posted a clip for Thursday's season 5 finale of The Vampire Diaries titled, Home.
Enjoy

Arielle Kebbel, Lexi, recaps "Promised Land" on TVD Rehash!