Alaric Saltzman – Matthew Davis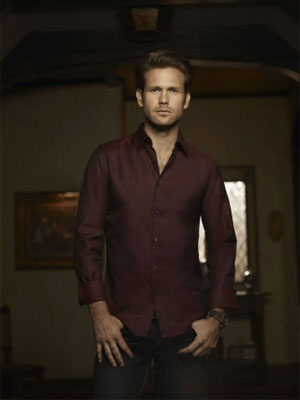 Alaric Saltzman is a vampire hunter who came to Mystic Falls looking for his wife's killer who eventual becomes an ally to the Salvatore brothers. In season 3, due to some witchy intervention, Alaric becomes a vampire whose soul purpose is to eliminate other vampires. His life is tied to Elena's though and when Elena dies, even briefly, in the car accident Alaric dies too. He then appears to Jeremy as a ghost so we may see him again?
Matthew Davis portrays Alaric Saltzman in The Vampire Diaries. He first became interested in acting while attending the University of Utah. His first movie role was in Tigerland. He is probably most well known for his role as Warner in Legally Blond. Other movie roles include Pearl Harbor, S. Darko and Blue Crush. He has also been on the TV Series What about Brian and Damages.
Birthday: May 8, 1978
Matthew Davis on Twitter