A new episode of The Vampire Diaries airs tonight on the CW at 8 pm.
Watch the video above for a preview of the episode which is titled, Black Hole Sun. Then head on over to our episode guide to check out the official synopsis and stills for the episode.
After watching the episode head back here and let us know what you think in the comments. Share your views and see what other fans have to say.
Also if you aren't already follow us on Facebook and Twitter to keep up to date on all our latest posts for all your Vampire Diaries news!
This time the lovely Kat Graham sits down to dinner with us. Watch the video above to see her answer fan questions including those on magic, witchcraft and Damon.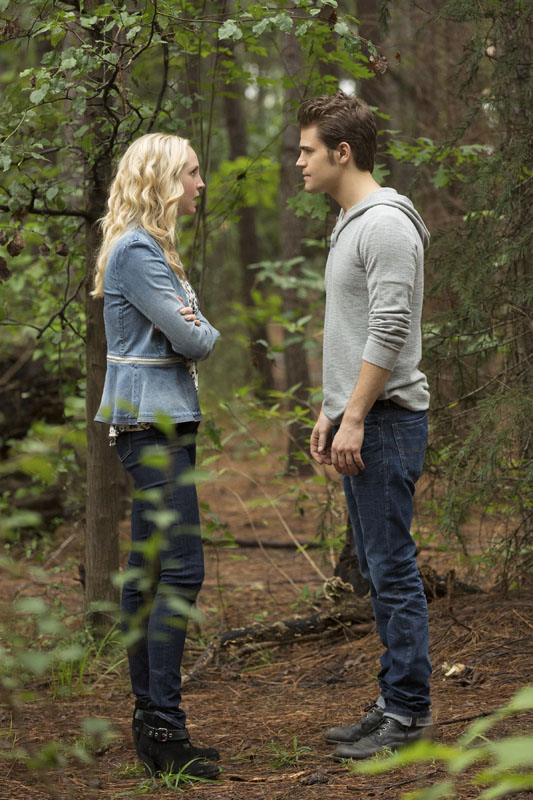 The CW has released some stills for episode 6.06 of The Vampire Diaries titled, The More You Ignore Me, The Closer I Get. The stills feature Stefan, Alaric, Caroline and Elena. I wonder what Caroline and Stefan's secret meeting in the woods is about? Whatever it is Caroline does not seem happy.
We have a guest host on this week's edition of Vampire Diaries rehash and she is Emily Chang (R.I.P Ivy). Join her on a recap of the latest episode of the show titled, Welcome to Paradise. As always she will be recapping the entire episode so if you haven't seen it yet DO NOT hit the play button.
Watch the video above for a clip from Thursday's all new episode of The Vampire Diaries titled, Black Hole Sun. In the clip Stefan tries to leave town again and Elena tries to talk him out of it. That girl can be persuasive when she wants to be.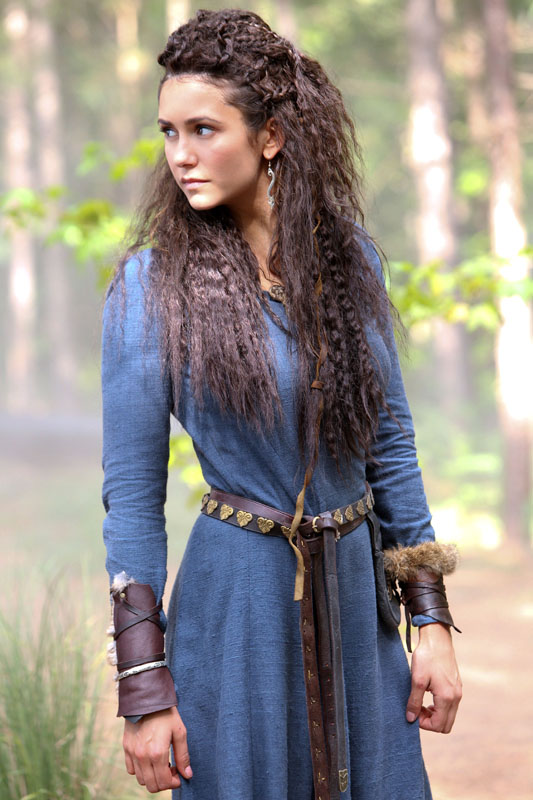 On Monday, November 3rd Nina Dobrev will be guest starring on The Originals. The episode is titled Red Door and she will be playing the original Petrova doppelganger Tatia in flashbacks. In the gallery below I posted all the stills she appears in. You can read a synopsis for the episode and see all the stills at our Originals fansite.
Doesn't she look stunning!
I cannot wait for this episode