The WB Shop is having a sale for Thanksgiving and Black Friday where you can find deals on a variety of Vampire Diaries merchandise. They have t-shirts, DVDs, mugs, posters, iPod cases, jewelry, life-size standees, and much more.
There is free shipping on all orders of $50 or more. Plus you can get $5 off orders of $50 or more with coupon code WBAFF5. This sale will run from 11/24 to 11/28. Check it all out here.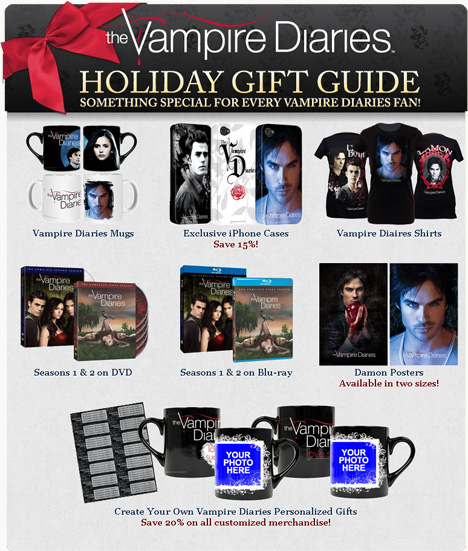 The WB Shop has added merchandise for fans of Damon Salvatore. You can get a Damon poster (available in 2 different sizes), a mug, t-shirt, or mouse pad. All the items feature a hot picture of everyone's favorite bad vampire. Check the Damon items out here.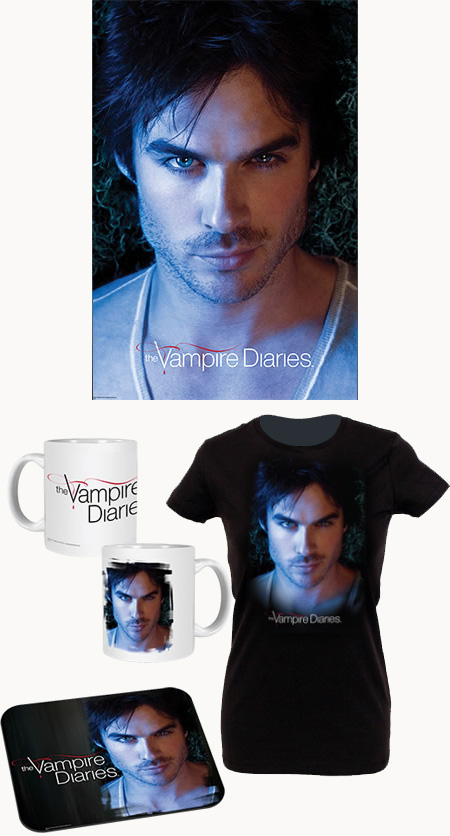 Vampire Diaries mugs are now at the WB Shop. These black mugs feature either the quote "Love Sucks", " Love Sucks, You Don't" or an image of Elena, Stefan & Damon. The "Love Sucks" and " Love Sucks, You Don't" mugs are also available to be personalized with your own photo printed onto the cup. Check them out here.