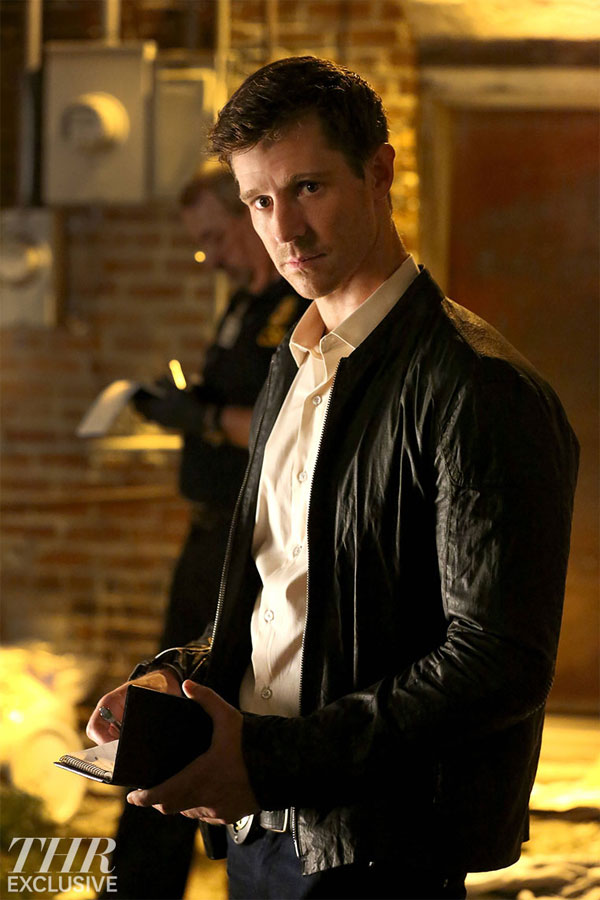 A lot of new faces will be joining the cast of The Originals this season and we now have our first look at a couple of them. First up THR has stills of Jason Dohring who will be playing Detective Kinney on the show. He is a recurring character and will make his debut in the season 3 premiere. Head to THR for another still and more info on the newest human to hit New Orleans.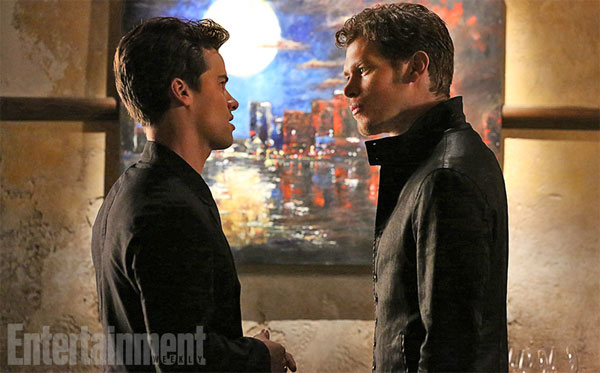 Our next new cast member is Andrew Lees who will be playing vampire Lucien on the show. He is the first vampire Klaus ever sired and they have a complicated bond. Head on over to EW for more info on this sexy new vamp hitting town.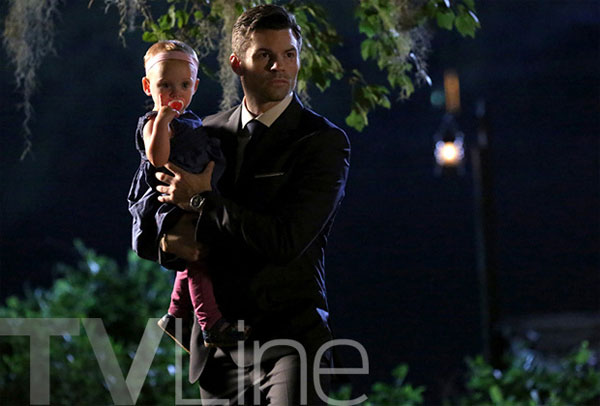 Got some great scoop for you on the upcoming third season of The Originals, but before we get to that can we talk about how precious this still of Elijah and Hope is from the premiere! I mean seriously it is cuteness overload! OK, so to check out that scoop on the premiere and season 3 of the show just click on the links below. Time-jumps, sire bonds, oh so many flashbacks and all the original siblings together again. This season sounds like it's gonna be great.
1. TV Line: Season premiere is titled For the Next Millennium
2. E! Online: Claire is back
3. EW: Trinity alert
4. EW: Flashbacks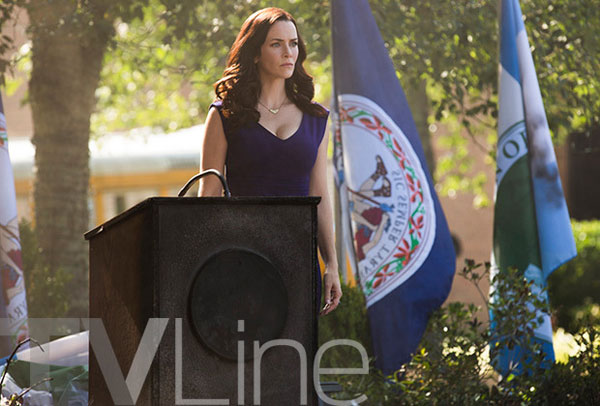 I got some scoop for you from multiple sources on the season 7 premiere of The Vampire Diaries that premieres on The CW Thursday, October 8th at 8 p.m. Above is a still from the premiere featuring mamma Salvatore and I will be posting some more pics from the premiere in another post. First let's get to all that juicy scoop. Lip-locking, flash-forwards, flash-backs and more are in our future. To get all the scoop hit the links below. For those who prefer to be surprised, avoid those links at all cost.
1. TV Line: Kissing Scoop
2. E! Online: Brotherly Love
3. TV Line: Flash-forward Time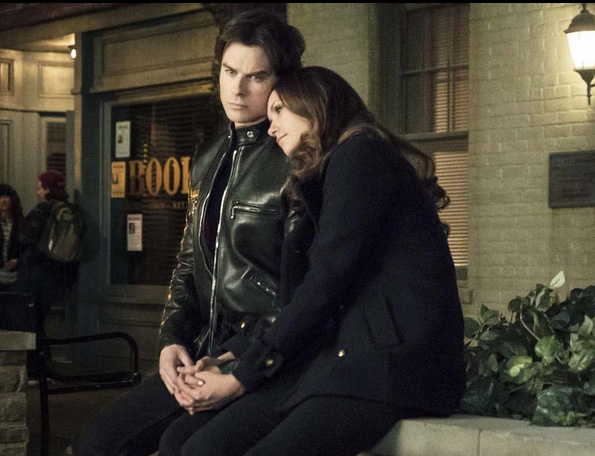 It's that time of year again, May sweeps and season finales. TV Guide and TV Line both have scoop on The Vampire Diaries season 6 finale which airs on Thursday, May 14th. Click on the links above to see what they have to say, but beware of spoilers! How will the show say good-bye to its leading lady?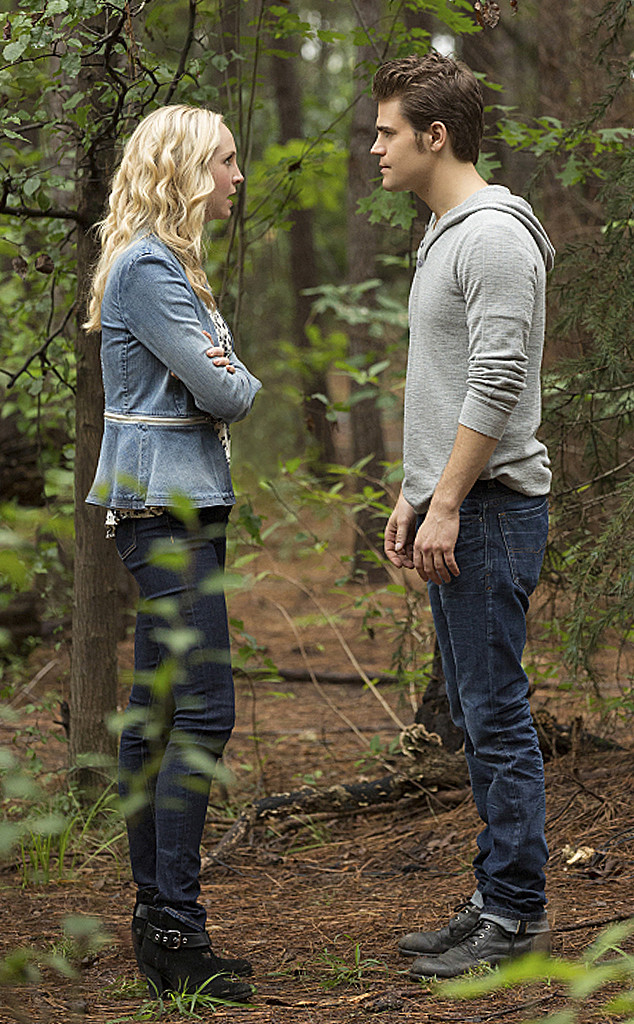 Got some very, very, very juicy spoilers for you below on tonight's mid-season finale of The Vampire Diaries. Read at your own risk!
Scoop via TV Guide:
Any scoop on The Vampire Diaries' midseason finale? — Amy
While much of the episode is about crazy Kai on the loose, the episode's big shocker doesn't involve him at all. Instead, look for some really bad news to bring two people closer than ever. On a slightly more positive note, the episode will feature one of the best scenes between the Salvatore brothers we've had in a long time.
Spoilers via E! Online:
Caitlin901: How many people are going to die in #TVD mid-season finale?
Prepare for a heartbreaking death to rock your world, people! "Dude, there's always deaths, there is a big one coming up, I will say that, there is a big one that's really going to break the people's hearts," Paul Wesley warned of an impending death on the hit CW series.
peaceloveeAngie: The Steroline fans are going crazy over this hug in the promo, can you tell us anything on that??? #SpoilerChat #TVD
Greedy fans that we are, we also asked Wesley for Stefan and Caroline scoop. His sentiment? Patience is a virtue. "There's some beautiful moments and I do think ultimately that something will happen. It's just a slow burn," he said.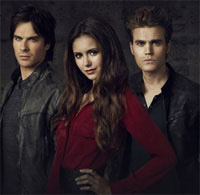 Julie Plec teases Delena, mistletoe and disappointment with TV Line:
Any scoop on Vampire Diaries' Damon and Elena??? I need it like a water in desert… — Enya
Drink up, Enya: Elena may have admitted to feeling a "glimmer" of love for Damon, but don't bank on a full-on reunion just yet, no matter how romantic the holiday season may be. Per executive producer Julie Plec, "There is mistletoe in the midseason finale, and fans are free to wish for anything they want — and also prepare for crushing disappointment in the way that we always tend to like to serve it to them." Take that as you will.