Cast & Characters » Tyler Lockwood – Michael Trevino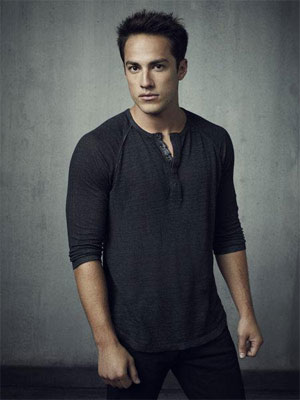 Tyler is a hybrid, half vampire/half werewolf. He was a werewolf from a family curse and Klaus made him a hybrid. He is in a relationship with Caroline.
At the end of season 3 Bonnie performed a spell that put Klaus's soul in Tyler's body. Guess we will have to see what that leads to this season.
Michael Trevino
Michael Trevino portrays Tyler Lockwood in the Vampire Diaries. Michael was born in California. He has landed guest spots on a number of TV shows including Summerland, Charmed, CSI: Miami, and Bones.
Birthday: January 25, 1985
Michael Trevino on Twitter