Scoop on The Vampire Cure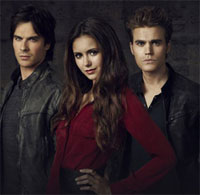 Claire Holt talks the vampire cure with TV Guide:
When are they going to actually find the cure on The Vampire Diaries? — Whitney
NATALIE: Well, before it can be found it must be looked for. Claire Holt, who plays the Original Rebekah, tells us the location of the cure may be where you'd least expect it. "The search is going to take everyone to a little island off of Nova Scotia," she says. Even for vampires Canadian healthcare is better!