Claire Holt shares 10 Things she just cannot live without with Interview Magazine.
Check them all out here.
Claire Holt chatted with Alloy Entertainment about Rebekah's future and more.
Check it all out here.
Below is an excerpt:
Even Claire Holt, the actress who plays her, is mesmerized by Bex's flair for drama and can't wait to see what the future holds for her character. "I'd love for Rebekah to move to New Orleans. We haven't seen the script yet and I don't know what Julie [Plec] is planning, but I trust her implicitly and know that she's a genius writer," she said when we caught up with her at the 2013 CW upfront in NYC. "However, I'm hoping that the band is going to get back together and that Rebekah reconnects with her brothers," she confessed.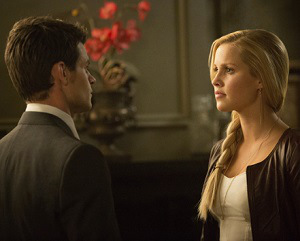 Got a couple interviews here for you with Claire Holt. She talks about The Originals, the cure, Matt and more.
First up is her interview with TV Line.
Check it all out here.
Below is an excerpt:
TVLINE | Matt and Rebekah had a big turning point in the last episode. How will their relationship change going forward?
Matt's starting to realize that Rebekah has some redeeming qualities, that she really, truly just wants to be loved and feel normal. When push comes to shove, she's starting to make decisions that are less in line with how she used to behave and more in line with the new person that she wants to be. He's still angry at her for the way that she's behaved in the past and how she betrayed a lot of his close friends. And yet, he feels something that draws himself to her and he doesn't know what it is. It may be worth investigating.
_________________________________________________________________________________________________________________________
Next up is Claire's interview with TV Fanatic.
Check it all out here.
Below is an excerpt:
That's the question that will be facing Rebekah on Thursday's special episode of The Vampire Diaries, as Elijah explains to her why Klaus has headed to New Orleans and this Original beauty must decide if she'll join him there or not.
"Rebekah has such a strong sense of loyalty," Claire Holt told me over the phone. "She receives information about Klaus and his quest and she wants to go and help… but she feels betrayed."
And for good reason.
Klaus really laid into his sister last week, effectively ruining her prom and mocking her yearning for the cure. Does that desire still exist? Oh yes.
"We've seen Rebekah throughout her time in Mystic Falls really craving true love," Holt said. "She's seeking loyalty and she clearly can't get it from her family. So she's looking for it somewhere else and thinks that if she's human, she'll find it."
After all, as The Originals can attest to, "being immortal is pretty lonely," Holt said.
Hollywood Life has an interview with Claire Holt talking revenge and more on The Vampire Diaries.
Check it all out here.
Below is an excerpt:
She's baaaack! Barbie Klaus herself, Claire Holt, returns to The Vampire Diaries on Jan. 17 — and she's out for blood. "She felt very betrayed when she was daggered… again," Claire tells HollywoodLife.com. "I can't even count the number of times she's been daggered on the show. She's definitely going to want revenge."
I got a couple more interviews here for you with Claire.
Just click on the links below to check them out.
THR: 'Vampire Diaries': Claire Holt on Rebekah's Return and Causing Trouble for 'Stelena'
Celebuzz: 'Vampire Diaries' Star Claire Holt Talks Rebekah's 'Angry' Return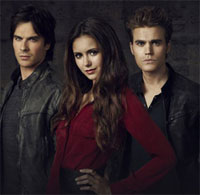 Claire Holt talks the vampire cure with TV Guide:
When are they going to actually find the cure on The Vampire Diaries? — Whitney
NATALIE: Well, before it can be found it must be looked for. Claire Holt, who plays the Original Rebekah, tells us the location of the cure may be where you'd least expect it. "The search is going to take everyone to a little island off of Nova Scotia," she says. Even for vampires Canadian healthcare is better!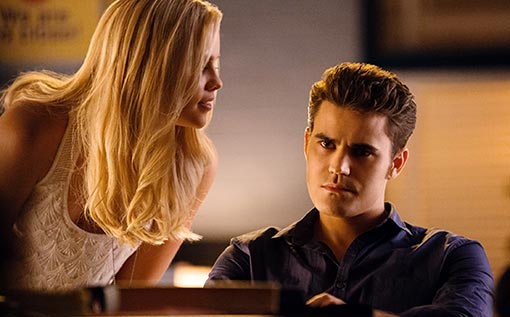 Got a couple interviews here for you from Claire Holt. She talks her character, the show and more. The spinoff?
Just click on the links below to read the interviews.
EW: 'Vampire Diaries' star Claire Holt talks Rebekah's return
Alloy Entertainment: Claire Holt talks about Rebekah's plan of attack & The Vampire Diaries spinoff