Julie Plec Spills on Season 4 of The Vampire Diaries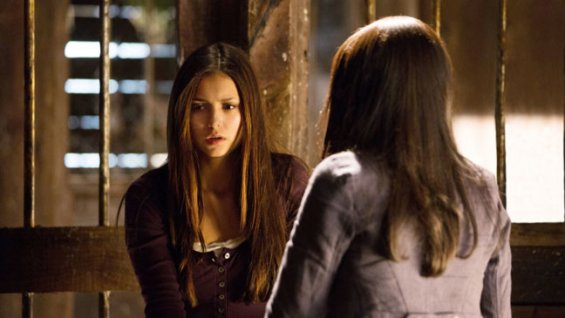 THR caught up with Vampire Diaries producer Julie Plec to talk season 4 of the show. She talks Elena's transformation, the love triangle, flashbacks and more.
Check it all out here.
Below is an excerpt:
THR: Now that Elena's exploring her new state of being as a vampire, will this force her to open her mind up?
Plec: Elena becoming a vampire, in a way, is an awakening of a person who is about to go through a lot of changes – some for the better and some for the worse, some for the darker and some for the lighter. In all that, she is going to evolve as a person and her relationships are going to evolve accordingly. I can't say much beyond that other than that it's a journey for her of an adolescent growing up to a really tragic adulthood. We change a lot in those years and we change what we want out of life; it's a constant evolution.