Candice Accola Interview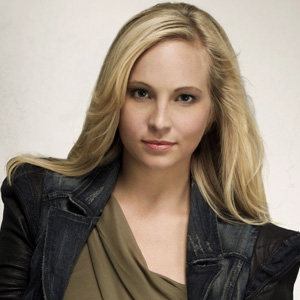 FanCast has an interview with Candice Accola.
Check it all out here.
Here is an excerpt:
In the preview of the first post-hiatus episode, Caroline laments that everyone is kissing her. Can you give me some hints about what is happening?
The next episode is her figuring out what she wants. Now there's options. She had to work her butt off to get Matt's attention. For the first time she's really occupied with what she wants in her own mind, where these guys are all coming to her. I think she's a little overwhelmed. It was really funny to read the script. There's a lot of kissing in this episode.