Got a few interviews here for you with the charming Candice Accola. She talks about Caroline's emotional journal after the loss of her mom, Bonnie's return, Steroline and that kiss and much more. Just click on the links below to see what she has to say.
TV Guide: The Vampire Diaries' Candice Accola: Caroline's Devastating Arc Has Been Gratifying, But Exhausting
TV Line: Vampire Diaries' Candice Accola Breaks Down Stefan and Caroline's First Kiss, Previews What's in Store for Them
E! Online: Candice Accola Warns The Vampire Diaries Is About to Get More Emotional: "Thank God For Waterproof Mascara!"
MTV: Candice Accola Dishes On Steroline, Klaroline, And Tonight's Emotional 'Vampire Diaries' Funeral
Movie Pilot: The Vampire Diaries' Candice Accola Talks Slow Burns and What Elena Thinks.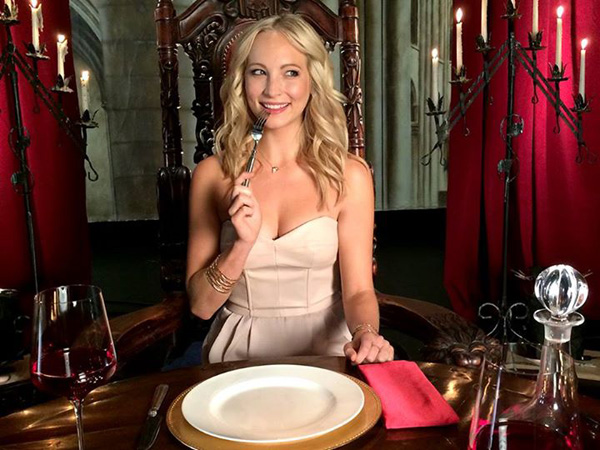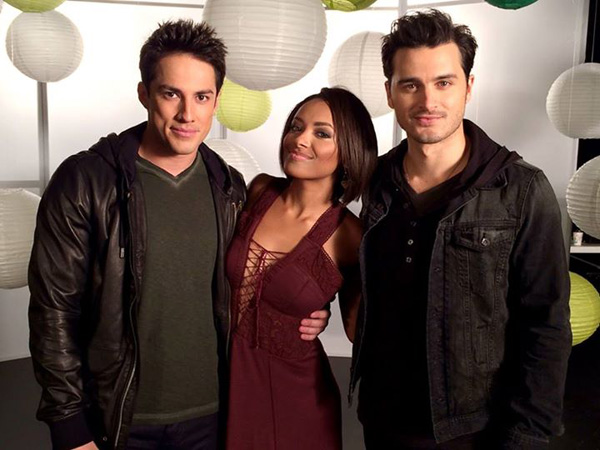 The official facebook page of The Vampire Diaries posted some great new pictures of various members of the cast.
The first picture features Candice Accola sitting down to what looks like a fancy dinner. The next pic features Michael Trevino, Kat Graham and Michael Malarkey looking sexy!
Don't miss Candice Accola on 'Whose Line Is It Anyway?' on Tuesday, July 23rd at 8PM on the CW.
Above are a couple stills from the episode and below is a promo for the episode 🙂
Candice Accola graces the cover of Ouch Magazine for their August issue and looks great.
Source: Candice Accola Tumblr
Nina Dobrev posted this cute pic of Candice Accola on Whosay with the caption, "Back to School – first day of shooting The Vampire Diaries Season 5 w/ miss @CandiceAccola".
Candice Accola teased E! Online on the season 4 finale of The Vampire Diaries:
Thomas: You've been skimping on the Vampire Diaries scoop lately, what gives?!
How about an epic finale tease courtesy of Candice Accola to make it up to you? "We're going to have a very dramatic season finale as the show always does," she says. "We will be closing a chapter, we might be saying goodbye to someone, but we're going to say hello to a new beginning."