Nina Interview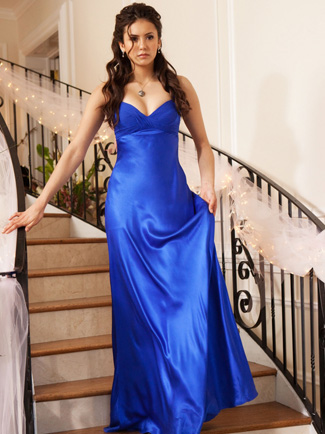 FearNet has an interview with Nina Dobrev.
Check it all out here.
Here is an excerpt:
Have you read much of the books? And, if so, are there any cues that you'd like to see the show take from the books as it enters its second season?
The books are a great sort of launching pad for what we have done and deviated from. Because there's some things you just can't do or that just won't translate as well on screen as they do in the imagination of the reader. And of course every person has a different take on the books and they have their own imagination. So it's hard to cater to and please everyone. That's not what we're trying to do. We want to really make the readers happy, the fans of the books, and also make sure that we pay attention and make sure that L.J. Smith's legacy lives through the books; and then really make that translate. But I think that it's different. We change a few things. For example, in the books Elena is a little bit more of that queen bee, popular girl, kind of like Katherine is. But we changed that, because we wanted them to be different, and we wanted there to be a distinction between Katherine and Elena's personalities. Other things that we've changed – for example, Mr. Tanner, in the books he was supposed to die at the Halloween haunted house. They're using it as a great guideline, and they're taking creative liberties in opening up the tomb, and focusing more on some things. But we're still greatly inspired by these great stories, and just expanding and going further and upward and onward in different directions.
Is there any particular direction in which you'd like to see Elena go in the second season?
Yeah, I definitely want to see how her relationship between the two boys progresses; and if at some point enough will be enough, and if she will decide that being around these two individuals is really worth all the pain and heartache and all the difficulties that they really put on her life. She had problems before they showed up. But it's definitely complicated things a lot, their presence. So I'd like to see whether or not she will call it quits or keep going and fighting for what she loves.