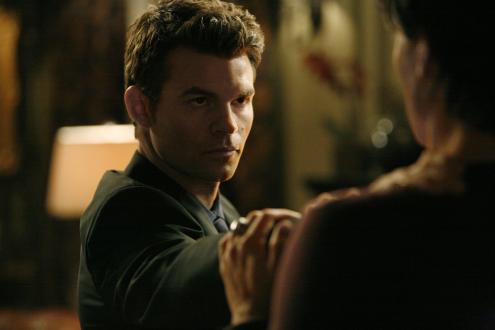 TV Fanatic has an interview with Daniel Gillies.
Check it all out here
BEWARE OF SPOILERS
For awhile now, Gillies said he was "pretty confident" he'd return to Mystic Falls, expressing shock and gratitude for the fans' reaction to Elijah.
"The character just grew in popularity, more so than I ever expected him to," said the actor. "I've died four times and been resurrected four times. It's great."
So now that Elijah is back in the suspense-filled picture, what can we expect from him? How does he view the brother who recently placed him, once again, in "the big sleep," as Gillies referred to his dormant state?
"They're gonna have to put aside their differences," the star said. "Let's face it, both of us have betrayed the other in some way, Klaus obviously more prolifically than Elijah, but Elijah has done his fair share, as well."