Sunday, April 22, 2012
Spoilers!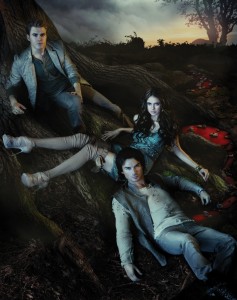 Spoilers via E! Online:

Monica: Please tell me the TVD bosses know that Klaus can never ever go away. My life would be shallow and meaningless.
Klaus is back to his evil tricks as the show barrels towards the season finale. It's going to take something pretty miraculous to save him if he doesn't start to behave soon!

Tera: Tell me you know if Elijah will be back on Vampire Diaries!
If Daniel Gillies does know anything about it (and we think he knows Elijah is up to something), he just can't spill. "I can't tell you anything about what he's going to do or I might lose my job," he laughs to us. But rest assured, Gillies will always be willing to bring Elijah around. "Time permitting, I would do anything. I love that show. I don't really understand why he suddenly snowballed into the apparition that he's become, but I'm very, very grateful." Grateful enough to pop up to save/destroy his brother in the finale? One can only hope.