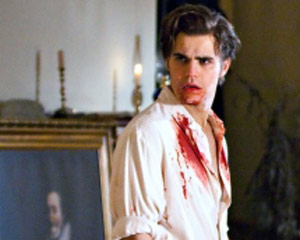 TV Line has an article talking all about Stefan.
Check it all out here.
Here is an excerpt:
A very bad man is coming to The Vampire Diaries, and his name Stefan. Ripper Stefan.
After two seasons of living his life as Saint Stefan (as Damon likes to call him), Elena's good-hearted boyfriend did the unthinkable to save his brother. Stefan gave himself up to Klaus and drank from a human girl in exchange for the cure — Klaus' blood — to Damon's werewolf bite. But the scary fun of what executive producer Julie Plec calls "the Stefan/Klaus roadshow" is just beginning.