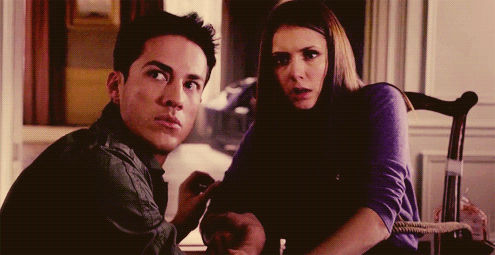 Prepare yourself Vampire Diaries fans, because you read the title of this post correct. Nina Dobrev and Michael Trevino are leaving The Vampire Diaries. The season 6 finale in May will be their last. Neither actor will be series regulars for season 7 of the show. Julie Plec has stated that we may see Tyler again though.
Can you speak yet?
How do you feel about this shocking news?
Will the show suffer or can it survive without Elena?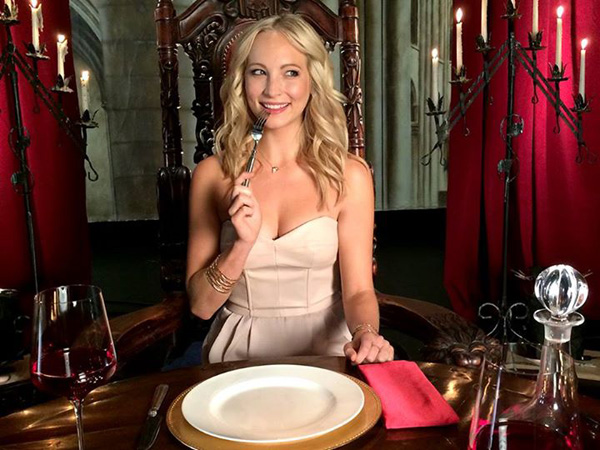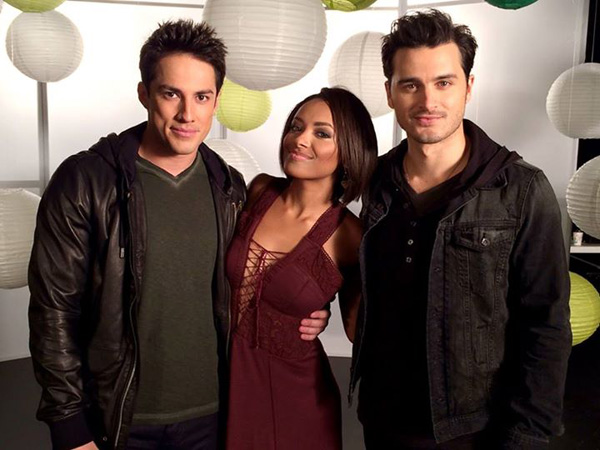 The official facebook page of The Vampire Diaries posted some great new pictures of various members of the cast.
The first picture features Candice Accola sitting down to what looks like a fancy dinner. The next pic features Michael Trevino, Kat Graham and Michael Malarkey looking sexy!
Only 2 more days…Michael Trevino counts down to The Vampire Diaries 100th episode.
MTV chatted with Michael Trevino about doing the audiobook for 'Saving Raphael Santiago', the latest book in the Bane Chronicles series by author Cassandra Clare. Cassandra Clare is the author of The Mortal Instruments book series. Anyone a fan of Cassandra Clare's work? I have read all the books and love them

Got even more cast interviews for you.
Just click on the links below to see what the cast has to say about their characters and what we will be seeing this season on The Vampire Diaries.
Huffington Post: Nina Dobrev 'Glamour' Interview: Star Talks 'Vampire Diaries,' Beauty And Ian Somerhalder
The TV Chick: INTERVIEW: Zach Roerig (Matt) and Michael Trevino (Tyler) from The Vampire Diaries
Buddy TV: 'The Vampire Diaries' Interview: Steven R. McQueen on Jeremy's Rough Life
Bullett Magazine has compiled a list of Primetime TV's Newest Heartbreakers and Steven R. McQueen and Michael Trevino were included. Go here to see little excerpts about what girls they like to date.