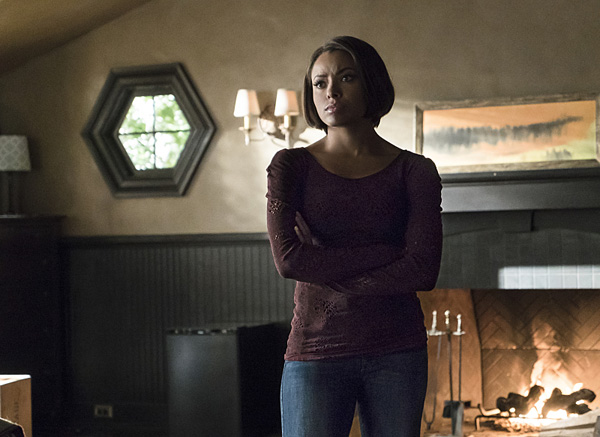 Got a couple interviews for you today with Kat Graham who plays Bonnie on The Vampire Diaries. She discusses Bonnie's relationships with Lily and Damon and the season finale. Just hit on the links below to see what she has to say.
TV Guide: Why The Vampire Diaries Finale Won't Be as Sad as You Expect
THR: 'The Vampire Diaries' Star Kat Graham on Bonnie's "Different Perspective"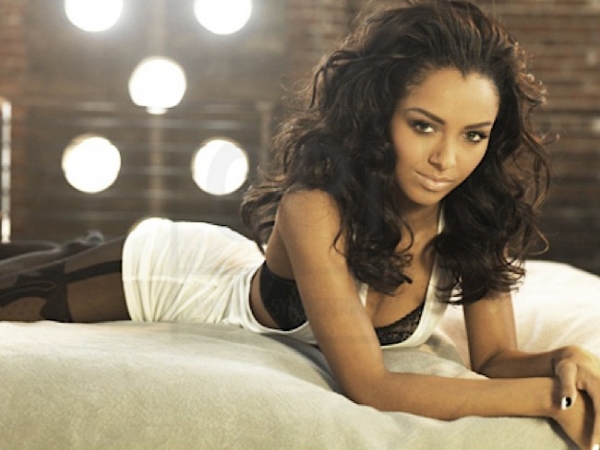 Fashion & Style has an article up listing five things you didn't know about Kat Graham. Head on over to their site to see what tidbits of information Kat revealed. Below is a taste.
Graham Hopes Bonnie Will Get A New Love Interest
Now that Jeremy Gilbert has left Mystic Falls in order to be a hunter, Graham said to Hollywood Life that she hopes Bonnie will eventually move on and fall in love with someone else.
The actress even joked that she submitted a list of potential love interests to the showrunners, but only time will tell if Bonnie will wind up dating someone new by the end of Season Six!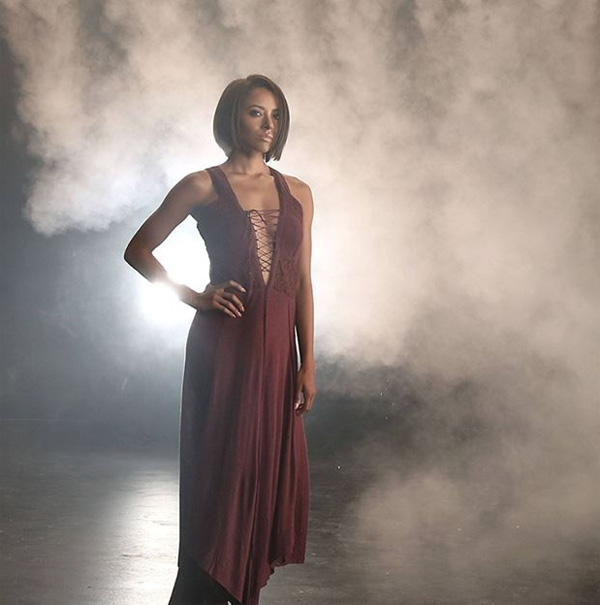 The next BTS promotional photo we get to see from season 6 of The Vampire Diaries is the always alluring Kat Graham. Can't wait to see how her and Damon make it back to Mystic Falls from the other side.
Below is the full pic posted on Facebook and above is a cropped version so we get to see Kat without that pesky camera messing up the shot.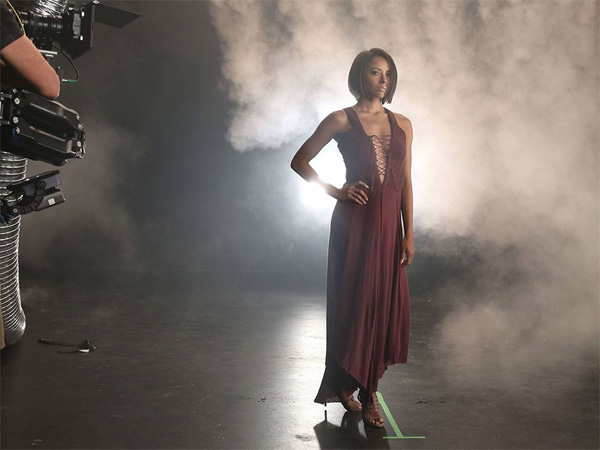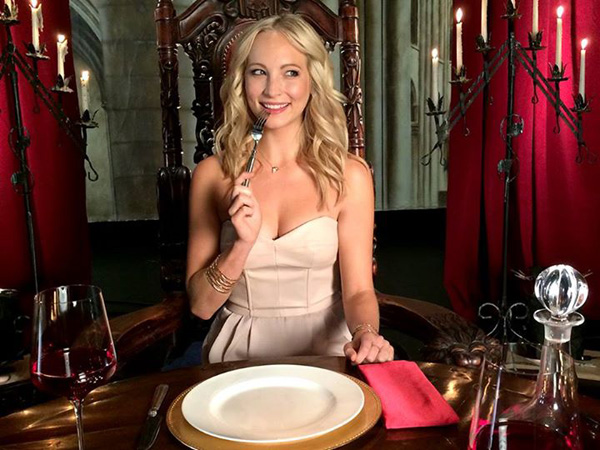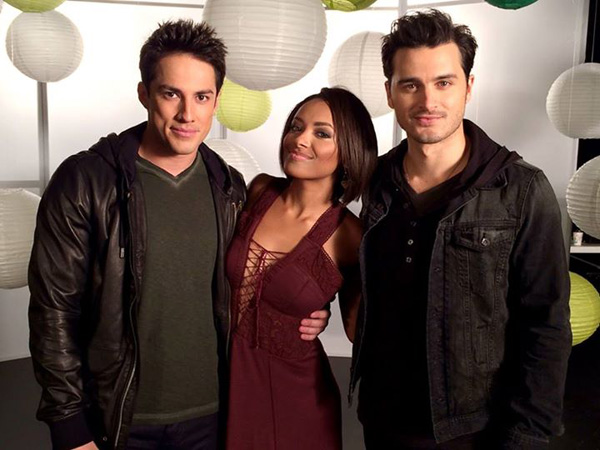 The official facebook page of The Vampire Diaries posted some great new pictures of various members of the cast.
The first picture features Candice Accola sitting down to what looks like a fancy dinner. The next pic features Michael Trevino, Kat Graham and Michael Malarkey looking sexy!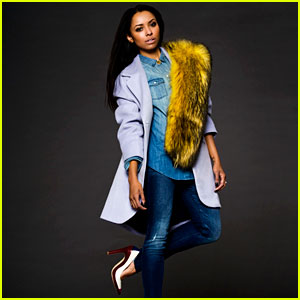 Kat Graham was featured as Just Jared's Spotlight of the Week. In the interview she talks about The Vampire Diaries, her upcoming wedding, her dog and more.
Read the entire interview here.
Below is an excerpt:
JJ: Do you have a funniest on-set moment from all the seasons that you've filmed Vampire Diaries so far?
KG: When I do those spells that aren't even in English. They're in this weird Latin. So Jasmine Guy (Grams on TVD) has to do them sometimes with me. We'll just start cracking up in the middle of it. When I have to do those spells, those are silliest ones. And then, obviously, I'm pretty clumsy, so I'm always falling. I walked into a pole the other day on set in front of all the extras and they laughed at me. (laughs) I've slipped on some of the stairs they [use] to go into this tomb that are all made of styrofoam. I was walking with Nina [Dobrev] and she's playing Katherine, and we're supposed to be walking down, like I'm supposed to be taking her, and we're going down to this tomb and I winded up slipping on the stairs, going thud, thud, thud, thud, thud, all the way down. And they have just caught it all. Yeah, I have really embarrassing moments. I walked into a wall, I mean, it's just all embarrassing.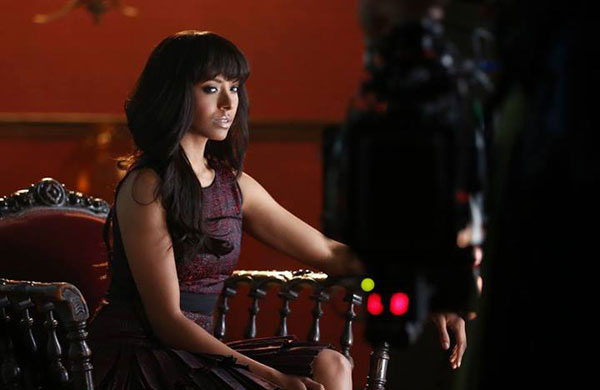 Facebook has posted a BTS shot of Kat Graham at The Vampire Diaries Photoshoot!
Always so beautiful!