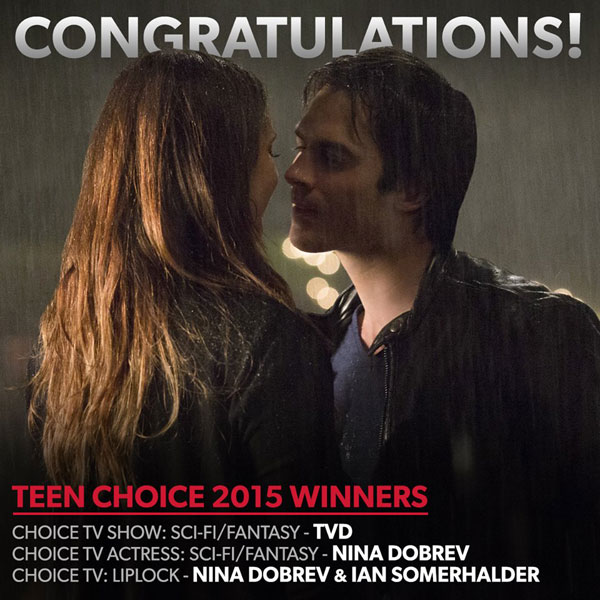 A huge congratulations to The Vampire Diaries along with Nina Dobrev and Ian Somerhalder for their 2015 Teen Choice Awards wins.
Choice TV Show: Fantasy/Sci-Fi
The Vampire Diaries
Choice TV Actress: Sci-Fi/Fantasy
Nina Dobrev
Choice TV Liplock:
Nina Dobrev & Ian Somerhalder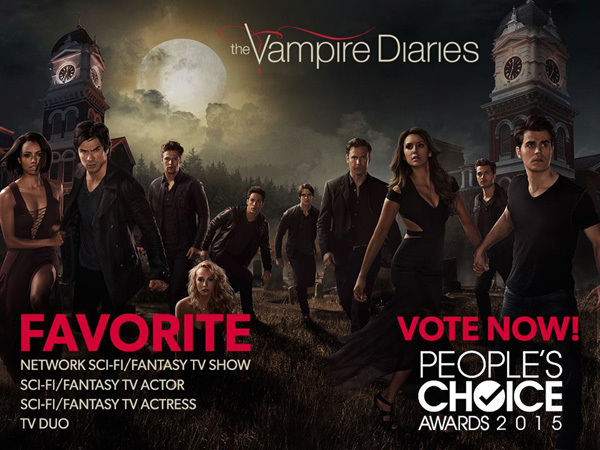 The 2015 People's Choice Awards nominations were announced and the cast and crew of The Vampire Diaries nabbed a total of 5 nominations! Below is a list of the nominations:
Favorite Network Sci-Fi/Fantasy TV Show – The Vampire Diaries
Favorite Sci-Fi/Fantasy TV Actor – Paul Wesley
Favorite Sci-Fi/Fantasy TV Actor – Ian Somerhalder
Favorite Sci-Fi/Fantasy TV Actress – Nina Dobrev –
Favorite TV Duo – Nina Dobrev and Ian Somerhlader
The People's Choice Awards is scheduled to air on January 7th on CBS. Go here to cast your votes.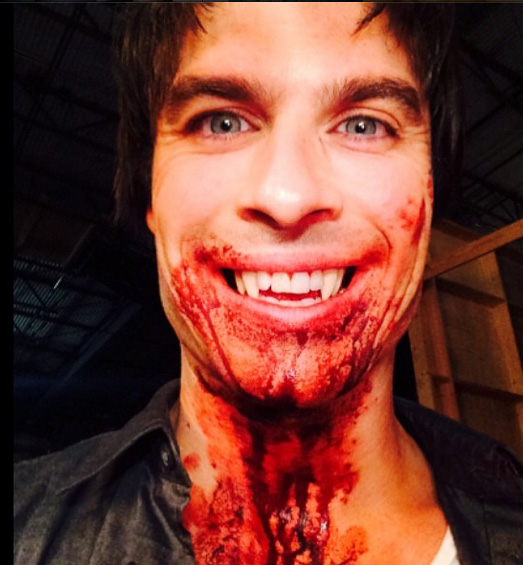 Ian Somerhalder took to his instagram account to post the pic above with the title, "He's back! #DamonSalvatore".
I wonder who he just had for dinner?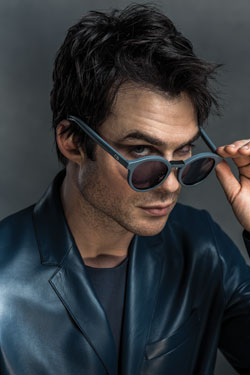 Head on over to CBS Watch Magazine for an interview and amazing pictures from his photoshoot with them.
He talks modeling, his new documentary "Years of Living Dangerously" and more.
Check it all out here.
Below is an excerpt:
As the interview draws to a close, I notice a small tattoo on his right forearm. "It's 'here and now' in Latin," he explains, which comes as no surprise from someone doing so much right here, right now. And yet, it's the future that keeps Somerhalder most inspired. "Create the future, 'cause you're going to spend the rest of your life there," he shares, leaning away from his now-empty glass and reflecting for a moment before dashing off into the cold night to join the city's other vampires.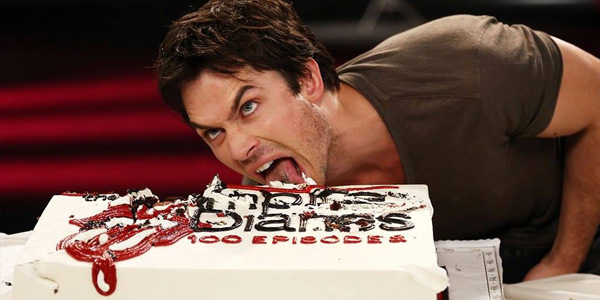 I guess Ian Somerhalder really enjoyed the icing on the cake served at The Vampire Diaries 100th episode party. He posted this fun pic on his facebook page.
Ian Somerhalder posted this bloody pic of himself on Instagram with the caption, "Season's Greetings from Damon The Red-Nosed Reindeer Ripper…". So funny and gruesome 🙂