Steroline Scoop, A Major Death and More Vampire Diaries Mid-Season Finale Spoilers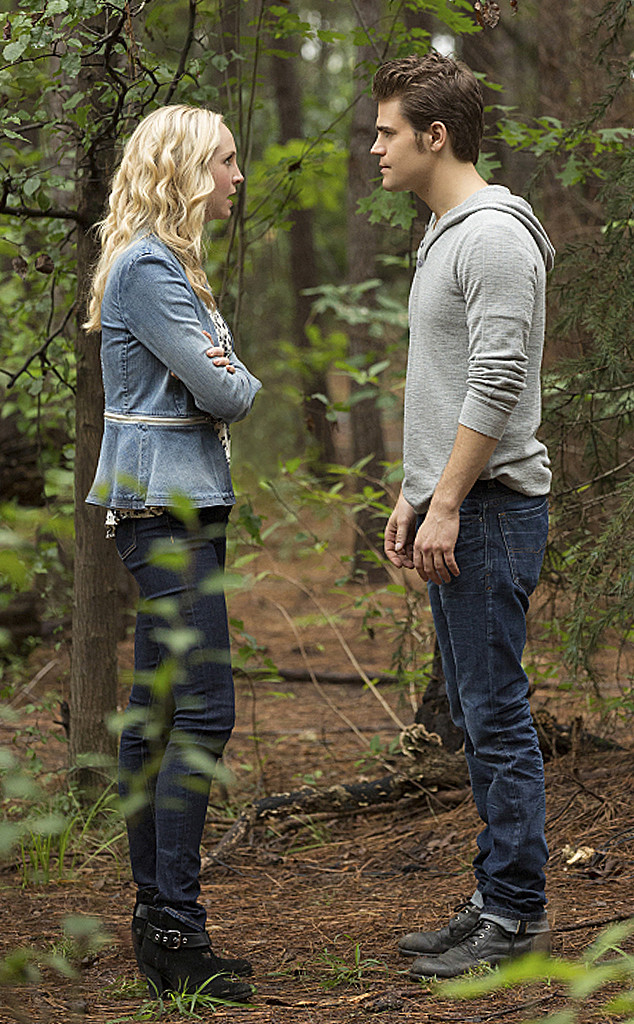 Got some very, very, very juicy spoilers for you below on tonight's mid-season finale of The Vampire Diaries. Read at your own risk!
Scoop via TV Guide:
Any scoop on The Vampire Diaries' midseason finale? — Amy
While much of the episode is about crazy Kai on the loose, the episode's big shocker doesn't involve him at all. Instead, look for some really bad news to bring two people closer than ever. On a slightly more positive note, the episode will feature one of the best scenes between the Salvatore brothers we've had in a long time.
Spoilers via E! Online:
Caitlin901: How many people are going to die in #TVD mid-season finale?
Prepare for a heartbreaking death to rock your world, people! "Dude, there's always deaths, there is a big one coming up, I will say that, there is a big one that's really going to break the people's hearts," Paul Wesley warned of an impending death on the hit CW series.
peaceloveeAngie: The Steroline fans are going crazy over this hug in the promo, can you tell us anything on that??? #SpoilerChat #TVD
Greedy fans that we are, we also asked Wesley for Stefan and Caroline scoop. His sentiment? Patience is a virtue. "There's some beautiful moments and I do think ultimately that something will happen. It's just a slow burn," he said.