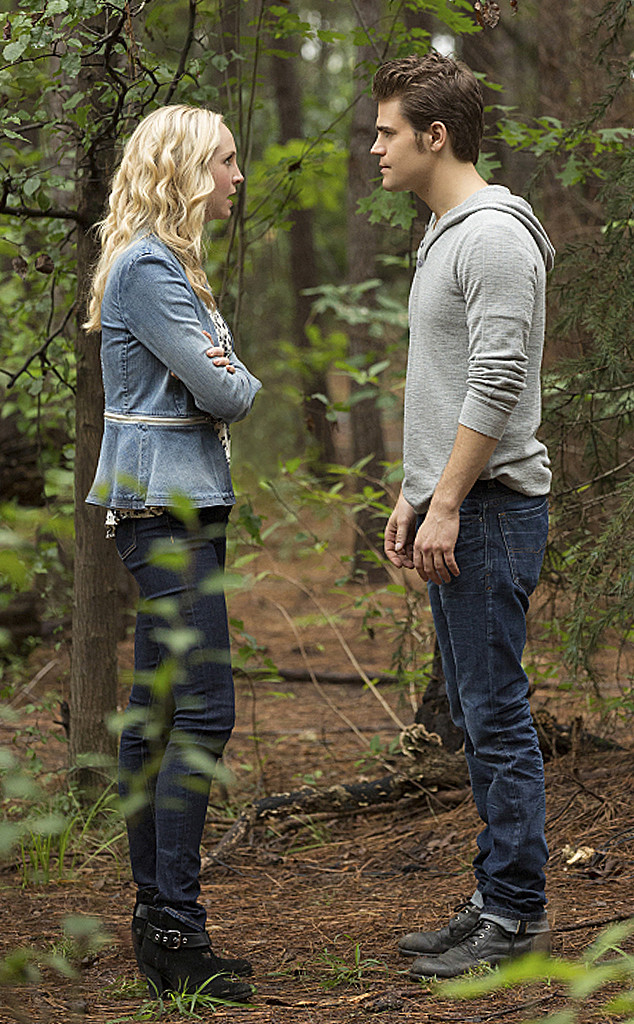 Got some very, very, very juicy spoilers for you below on tonight's mid-season finale of The Vampire Diaries. Read at your own risk!
Scoop via TV Guide:
Any scoop on The Vampire Diaries' midseason finale? — Amy
While much of the episode is about crazy Kai on the loose, the episode's big shocker doesn't involve him at all. Instead, look for some really bad news to bring two people closer than ever. On a slightly more positive note, the episode will feature one of the best scenes between the Salvatore brothers we've had in a long time.
Spoilers via E! Online:
Caitlin901: How many people are going to die in #TVD mid-season finale?
Prepare for a heartbreaking death to rock your world, people! "Dude, there's always deaths, there is a big one coming up, I will say that, there is a big one that's really going to break the people's hearts," Paul Wesley warned of an impending death on the hit CW series.
peaceloveeAngie: The Steroline fans are going crazy over this hug in the promo, can you tell us anything on that??? #SpoilerChat #TVD
Greedy fans that we are, we also asked Wesley for Stefan and Caroline scoop. His sentiment? Patience is a virtue. "There's some beautiful moments and I do think ultimately that something will happen. It's just a slow burn," he said.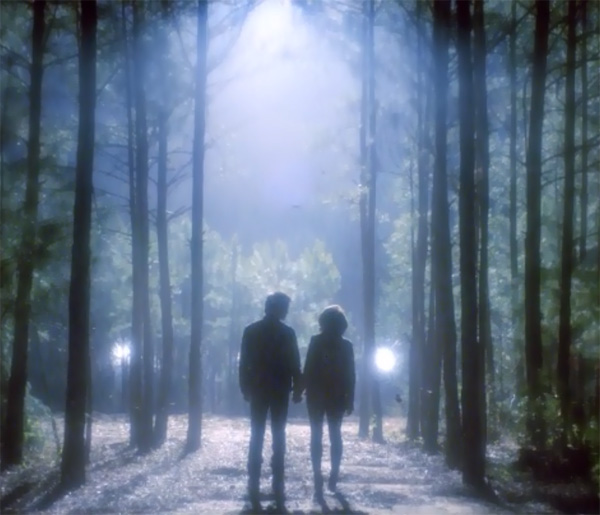 The Vampire Diaries starts it's new season in just a couple days and I got spoilers on the new season, scoop on characters and well just a ton of news and information for you on what's just around the corner.
Some news sources had the opportunity to watch the season 6 premiere then sit down and chat with executive producer Caroline Dries who shared some juicy teasers about the show. Click on the links below to read the articles and get the SPOILERS! (Notice that was in bold cap letters) you have been warned 😉
TV Line: Vampire Diaries: Elena's Post-Damon State, Stefan's New Life, Alaric's Game and More Season 6 Teasers
HitFix: 8 'Vampire Diaries' Season 6 teases from showrunner Caroline Dries
Zap2it: 'The Vampire Diaries' Season 6 premiere spoilers: Spiraling out of control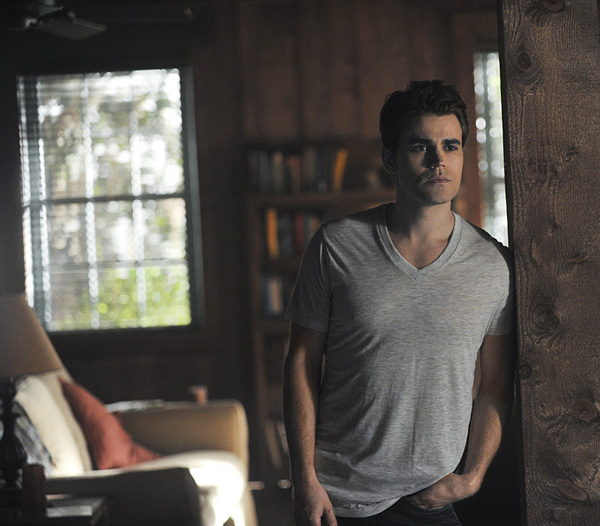 Julie Plec also got in on the action and discussed Mystic Falls in season 6 with EW. Click on the link to read :0
———————————————————————————————-
According to EW we are gonna see Tyler and Liv spending time together:

I saw a Vampire Diaries clip where Tyler and Liv share a look. Is there something there? — Kim
That depends what you mean by "something." If you're referring to chemistry, then the answer is yes. "They're going to be part of each other's story lines," executive producer Caroline Dries hints. "[She's] helping him through his resisting, basically, of indulging his rage." She's talking about the rage that comes with Tyler's werewolf-gene, of course, which will come out fairly quickly in the premiere.
——————————————————————————————-
Executive producer Caroline Dries talks Caroline and Stefan with TV Line:
The Vampire Diaries' Stefan and Caroline make an awesome friendship, so it's very disappointing that rumors say they will become romantically involved. Is there any hope that they can remain platonic? –Scarlett
For what it's worth, whatever might be blooming between the two will evolve slowly, given their respective track records. "We're just seeing layers of it," says exec producer Caroline Dies. "I think Caroline's not even realizing how deep her feelings are. She just feels hurt and lied to and ignored [by Stefan, who's not returning her calls]." Mr. Salvatore meanwhile " can't even process or fathom the idea of another heavy, emotional connection. In his brain, he hasn't even opened up his mind to the notion of dating someone or being with someone, actually having a true romance with someone. So it's a very slow build for them."
——————————————————————————————
Caroline Dries also chatted with E! Online about those Salvatore brothers and Enzo:

Lauren K.: So excited for The Vampire Diaries to come back, but bummed that I won't be able to see the Salvatore brothers together. Please tell me there is hope!
Fret not, you will see share Paul and Ian share scenes together…in flashbacks! "There are flashbacks coming up," executive producer Caroline Dries spilled, but choosing not to reveal which year just yet. "But we will see an era we haven't seen before in flashbacks and it will help tie together a bunch of storylines." You can expect to see the Damon and Stefan-centric flashbacks in episode four.
Veronica: I just have one question when it comes to TVD: Enzo!?!?!
Sadly, the premiere is Enzo-less. But don't worry, as he is in episode two and will have major plans when it comes to his BFF Damon, whose death "took a toll on" him, Dries previewed. Aside from the Damon of it all, fans can expect to see more flirty banter between Enzo and Caroline. "We'll continue to have that dynamic between the two," Dries said, before revealing one person Enzo won't be able to charm: Matt Donovan. "They will not be the best of friends," she teased.


From the TV Guide:
Any scoop on The Vampire Diaries' new season? — Lally
MICKEY: The much-teased werewolf storyline will get under way quickly when an estranged relative breezes into Mystic Falls to act as a Mr. Miyagi type to the afflicted party. Apparently, Kevin Williamson and Julie Plec didn't think my idea for a hoops-shooting wolf in the cast was so good (or original).