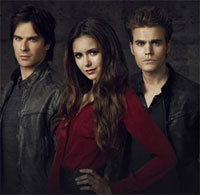 Nina Dobrev gave E! Online a little Elena scoop:
Melanie in Rockford, Ill.: Don't care about Damon and Stefan…I wanna know about my Queen Elena on TVD!
If you're ready for Elena to start taking control of her life, then season four is the season for you, my friend. "This season is really intense, for me especially because I am a vampire," Nina Dobrev tells us. "I'm getting to kick some more ass. Elena is becoming a tough cookie. Before she used to talk about being independent, and now she has a chance to be." Sounds like Elena is going to be a bit more Katherine-esque this season.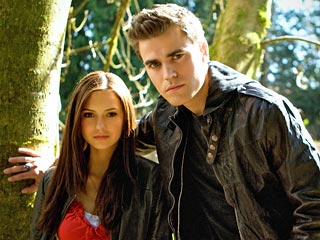 EW talked to Julie Plec and Nina Dobrev about graduation and more we will see the cast go through this season.
You can check it all out here.
Below is an excerpt:
Vampire Diaries fans have already heard that season 4 may very well end with Elena (Nina Dobrev) graduating from high school. But here's why: "Paul Wesley looked at me this year, and he's like, 'I don't have to go back to high school, do I?'" exec producer Julie Plec tells EW with a laugh. "I said, 'Yeah, you do. You're in high school.' He goes, 'That's ridiculous.' I'm like, 'You're in high school. If you don't go to high school, what's the point?' 'I look so ridiculous. We all look so ridiculous. We're 100 years old, we shouldn't be in high school.' I said, 'Well, there's one more year to go, so suck it up.'"
Nina Dobrev, Kayla Ewell and Candice Accola had some fun at Disney World visiting with the one and only Mickey Mouse!
The girls look like they are having a blast!
Check out the article at The Daily Mail.

Claire Holt Tweeted a pic of her, Nina Dobrev and Candica Accola.
Don't they all look adorable!
Thanks Elle!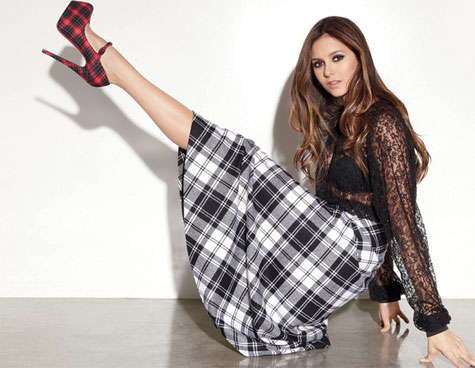 Ocean Drive Magazine has up their interview with Nina Dobrev and more photos from her shoot.
Check it all out here.
Below is an excerpt:

SC: I know we spent a lot of time putting together the look for [the character you play in Perks] Candace, and obviously appearance plays a large part in The Vampire Diaries. How important is costume in helping you play a role?
ND: It's incredibly important for me. As soon as I put on a costume or anything that feels outside my comfort zone, I feel like a different person. That goes for hair and makeup as well. My hairstylist for Perks had me wear these little headbands. At first, they didn't seem like anything special, but since I never wear headbands, they made me feel more innocent. Candace is a straight-A student and very proper, or tries to be. So the dress served as a subtle indicator for me. It's all about the details.
The Vampire Diaries Online posted a bunch of outtakes of Nina Dobrev from her recent photoshoot for Fashion Magazine.
Check out the great shots of Nina below.