Flashback Still Of Stefan and Damon in the '90s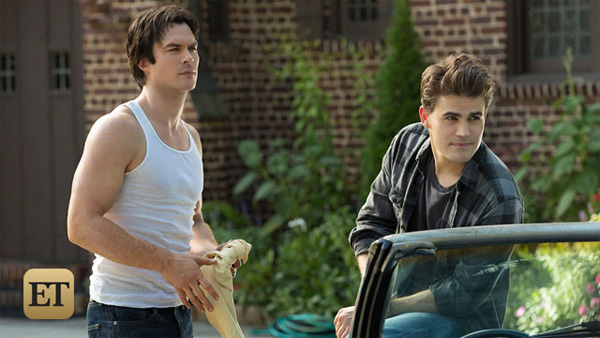 Oh how I miss the '90s!
In episode 4 of The Vampire Diaries this season we will be having a glorious flashback episode. This time we will get to spend some time with the Salvatore brothers in a '90s time-jump. According to the synopsis, you can read at our episode guide, this flashback may be the key to Bonnie and Damon's escape from the other side.
The episode is scheduled to air October 23rd and called Black Hole Sun.