Synopsis and Stills For Episode 7.04 of The Vampire Diaries: I Carry Your Heart With Me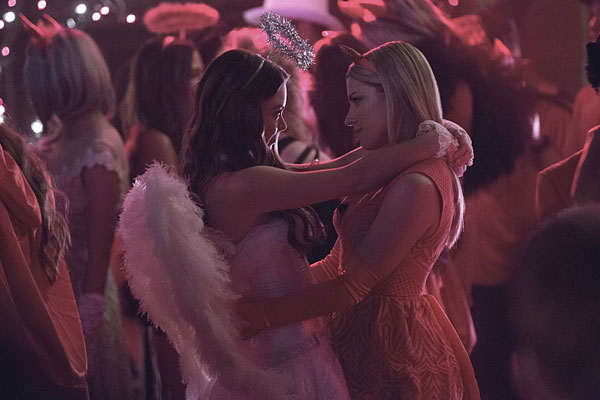 The CW has released stills and a synopsis for episode 7.04 of The Vampire Diaries titled, I Carry Your Heart With Me. The episode is scheduled to air on Thursday, October 29th. It's Halloween time and there's a giant party…we all know these things always end in bloodshed.
HEAVEN & HELL BALL — Just as Damon (Ian Somerhalder) thinks he's gained the upper hand in his fight against Lily (guest star Annie Wersching), an unexpected turn of events leaves him scrambling for a plan B. Elsewhere, when the fallout of Damon's actions gains the unwanted attention of Mary Louise (guest star Teressa Liane) and Nora (guest star Scarlett Byrne), Stefan (Paul Wesley) and Caroline (Candice King) are forced to spend the night distracting the girls at Whitmore College's Heaven & Hell ball. Finally, after suspecting that she's up to something, Enzo (Michael Malarkey) sets off on a mission to find out what Valerie (guest star Elizabeth Blackmore) is hiding, while a plan set by Alaric (Matt Davis) and Bonnie (Kat Graham) leaves their worlds turned upside down.