Ian, Nina and Paul Interview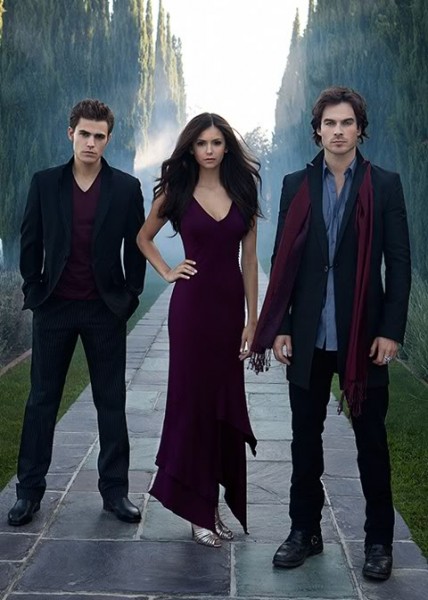 TV Guide had a chat with Nina Dobrev, Paul Wesley and Ian Somerhalder at the Hot Topic Tour.
Check out the entire interview here.
Here is an excerpt:

Dobrev is holding out hope for Elena and Stefan, but admits here will always be outside factors toying with the strength of their relationship, which means anything can happen. "I think his presence always has an effect on their relationship, even if he doesn't do anything. Even his existence complicates both their lives, so we'll just have to wait and see," said Dobrev. "You're definitely going to see a Damon, Elena, Stefan trio, the three musketeers."
That means more adventure past and present.
"One of my favorite things about the show is the flashbacks," said Wesley. "There's still so much to cover, like what happened? We're still at just the tip of the iceberg. There's so much for us to explore with 1864, but what did they do in 1910? What about 1950? It's amazing how much we can explore."