Synopsis and Stills For Episode 3.04 of The Originals: A Walk on the Wild Side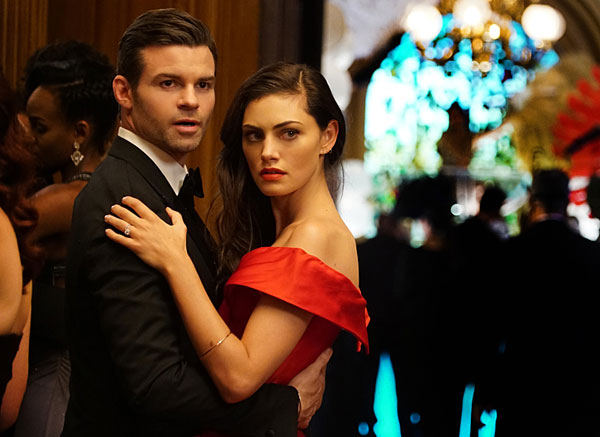 The CW has released stills and a synopsis for episode 3.04 of The Originals titled, A Walk on the Wild Side. The episode is scheduled to air on October 29th. Can't wait to meet these ancient vampires and aren't Elijah and Haley adorable!
THE STRIX – In order to uncover what his old acquaintance Tristan (guest star Oliver Auckland) is really up to in New Orleans, Elijah (Daniel Gillies) considers attending a gala thrown by a mysterious group of ancient vampires known as The Strix, while Hayley (Phoebe Tonkin) invites herself to attend with him. There, Marcel (Charles Michael Davis) is approached with an enticing offer made by a mysterious woman named Aya (guest star Tracy Ifeachor), but he quickly realizes that things are not always what they seem. Elsewhere, when a vital component of Lucien's (guest star Andrew Lees) plan goes missing, he and Klaus (Joseph Morgan) form a tentative alliance in order to find it.