Julie Plec Talks Vampire Diaries With TV Line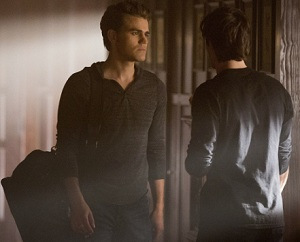 TV Line caught up with Vampire Diaries executive producer Julie Plec to talk the rest of season 4.
Head on over to TV Line to get scoop on the characters and show.
Below is a sneak peek:
Damon did break the sire bond, sort of, but it was a little too late where Stefan's concerned. What does that mean for their relationship?
That's unfortunate. Damon was a little bit late in his realization that he was being selfish and needed to do the right thing by Stefan. The jig is up as far as Stefan's awareness of what Elena and Damon have been up to. It's not going to be pretty. Stefan is heartbroken. He feels incredibly betrayed and angry. We're going to see a lot of his point of view as we move forward.