Nina Joins the cast of Deathgames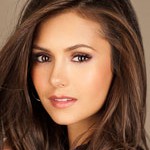 An Article at THR reports that Nina Dobrev has joined the cast of Deathgames.
Read more here.
Here is a description of the movie:

The story centers on a young man (Kellan Lutz) who is kidnapped and forced into the savage world of a modern gladiator arena, where men fight to the death for entertainment of the online masses in games orchestrated by Samuel Jackson.