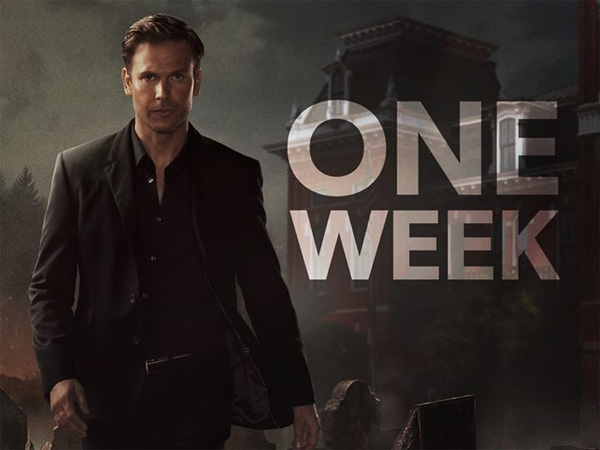 Facebook posted a promotional image on their official page for The Vampire Diaries letting us know there is a week left till the premiere (I'm a couple days behind). The image features a sexy pic of Alaric. It's the image from the group poster for season 6 of the show so we have seen it before, but now it's just Alaric in all his glory. He looks so damn good in the pic and I'm so happy to be seeing him on the show again 🙂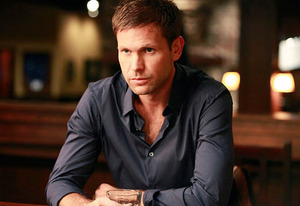 In the season 5 finale of The Vampire Diaries we saw the return of one of my favorite characters to ever appear on the show, Alaric. Now it looks like he is back for good!
According to TV Guide Alaric, played by Matt Davis, is returning to The Vampire Diaries for Season 6 as a series regular!
I am so happy 🙂 Just wish Lexi would of made it through too 🙁
Are you happy Alaric has made his way back to Mystic Falls?
Zap2it has an interview with Matt Davis.
He talks The Vampire Diaries and his new show Cult.
Check it all out here.
Below is an excerpt:

"I think there are plans to come back, the capacity of which I'm not sure," he said.
"It will definitely be weird going back," he added. "It's weird being here [at Comic-Con] too, [at the same time as] 'The Vampire Diaries' cast. Ian [Somerhalder] keeps asking me, 'Are you here for "The Vampire Diaries" or "Cult"? And I'm here for 'Cult,' which is odd."
Matt Davis talked with Wetpaint about his new show coming soon called Cult.
Check out what he has to say about the show here.
Below is an excerpt:
"It's not supernatural, which is great. It's purely psychological," Davis tells Wetpaint Entertainment. As investigative journalist Jeff Sefton, Davis will head to the set of a hit show called Cult in an attempt to find his missing brother, Nate. Jeff isn't all that similar to Alaric, Davis tells us."He's a journalist; he's tonally very different than Alaric. The burden is very different. The purpose is very different, so it will be fun to facilitate a different role than Alaric," he says.
To the left is a promo pic from the show.
Read a description of the show at The CW.
The Insider has an interview with Matt Davis.
He talks about Alaric and his new show Cult which will be coming to The CW this fall.
Check it all out here.
Below is an excerpt:
"There couldn't have been a better way to make this character go out," Matt told me at this morning's CW Upfront in NYC. "I loved it so much on multiple levels. Not only how I said goodbye as a character but to the co-workers who became friends. It was nice for Alaric to break out and show a villainous side to him. I'm so happy with it."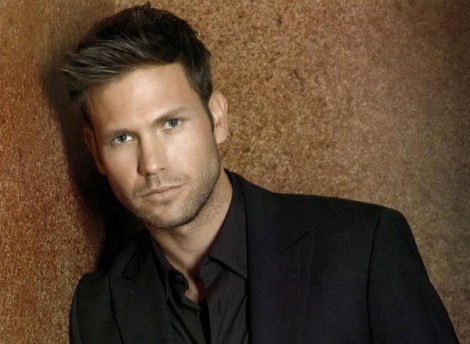 K!dult has an interview with Matt Davis.
Check it all out here.
Here is an excerpt:
On The Vampire Diaries you play a history teacher. Are you a history buff in real life?
I'm an alternative history buff more than anything else. I have a passion for conspiracy theories, alternative histories, and different points of view that you don't necessarily get exposed to in public schools.
Can you give us an example?
Lets say for instance that I were to tell you there was a top secret space program that the government has been covering up for 80 years. And that our whole history as we've been taught it in public school is not an accurate portrayal of what the government knows is going on in terms of exo-politics. That would be one case. Another case is — I don't believe that evolution and intelligent design are the only 2 plausible explanations as to how we've come to evolve and be as we are. I think that's ludicrous. The historical conversation, spiritual conversation, and social conversation have become boring and I do everything in my power to find alternative stories and get that out as much as I can.
Thanks Sandy!