Synopsis and Stills For Episode 6.19 of The Vampire Diaries: Because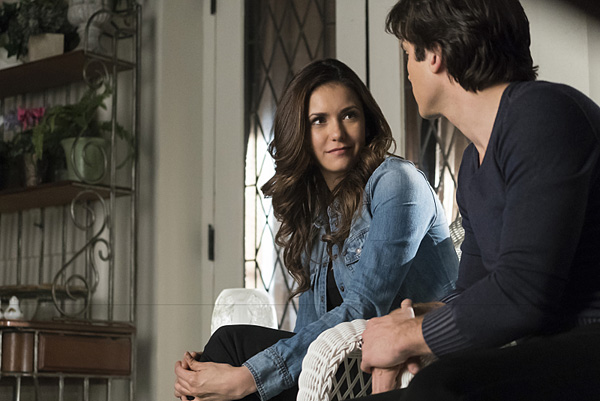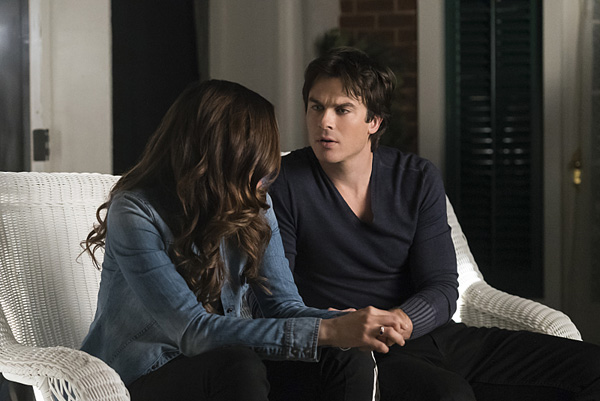 The CW has released a couple stills and a synopsis for episode 6.19 of The Vampire Diaries titled, Because. It seems there is gonna be a lot of chaos happening in Mystic Falls.

TO TELL HER OR NOT TO TELL HER – Wrestling with whether or not to tell Elena (Nina Dobrev) about the cure, Damon (Ian Somerhalder) brings up their future together and what life would be like if they weren't vampires. Meanwhile, it's all hands on deck when attempts to stop a humanity-free Caroline (Candice Accola) doesn't go as planned. Elsewhere, when Bonnie (Kat Graham) discovers that Damon has betrayed her trust, she takes matters into her own hands, setting off a chain of events that leaves Damon dealing with the fallout. Lastly, after being forced to face his traumatic past, Enzo (Michael Malarkey) sets out for answers and is surprised when he learns the truth about the day he was turned into a vampire.