L.J. Smith Confirms she will no longer be writing The Vampire Diaries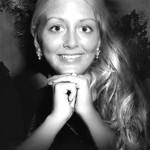 I'm sure you have all heard the reports over the last couple of days that L.J. Smith was fired from writing anymore books for The Vampire Diaries. I hadn't posted anything yet about it because the were just "Rumors" at that point.
Today L.J. Smith confirmed the rumors though on her Official Blog. Below is what she had to say:
First, I want to thank my readers for all their messages of support. I've gotten far too many emails to answer, and I really appreciate the kindness and emotional sustenance you've given to me at this difficult time.
Second, if you've asked me a question about the future books or the endgame of The Vampire Diaries and I've been vague about what's in store, I'd like to take this opportunity to apologize. I really wasn't looking forward to the day when I would have to talk about this.
Third, and most importantly, I want to ask anyone who was thinking of it, not to boycott Harper's or anyone. It just doesn't make sense. Although I wanted and still want more than anything to be able to continue The Vampire Diaries series myself, there's no point in not trying the new books. (And remember, for fans of Bonnie and Damon, and strict Stefan and Elena fans, the immediate dynamics may be more to your liking.) Besides which, Midnight, which is all mine, is coming out in March, and I believe there may be some of my writing in Phantom.
Thanks again to all the fans who have shown loving and loyal kindness to me.