The CW To Adapt L.J. Smith Series Secret Circle?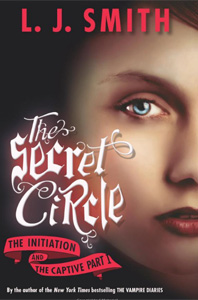 So I own this series, but haven't read it yet.
Have any of you?
Did you like?
Think it would make a good TV Show?
Here is some Info from Vulture:
And as if that weren't enough to excite the geeky masses, one of the potential shows is based on a book series from L.J. Smith, author of The Vampire Diaries.
Craft and Fain (both alums of Angel and Dollhouse) are adapting Smith's three-book Secret Circle series for a one-hour drama about a California teen who moves to her mom's hometown of New Salem and discovers that, just like Christine O'Donnell, she is a witch. Alloy Entertainment, the prolific production company behind CW anchors TVD and Gossip Girl, is putting together Secret Circle for the CW.
Read more here.