Katerina Interview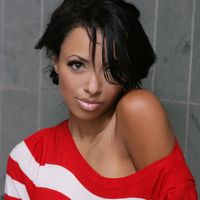 Starry Constellation Magazine has an interview with Katerina Graham.
Check it all out here.
Here is an excerpt:

Q. With shooting season two of "Vampire Diaries," what can you tease us about what's going to happen with Bonnie?
A. I can't talk about the other characters because I don't want to piss anyone off but Bonnie is definitely pretty fearless in the new one. If there was a promise to anyone in the last episode, she keeps it. Let's just say that. She is not one to F with right now, if I didn't know her, I'd steer clear.