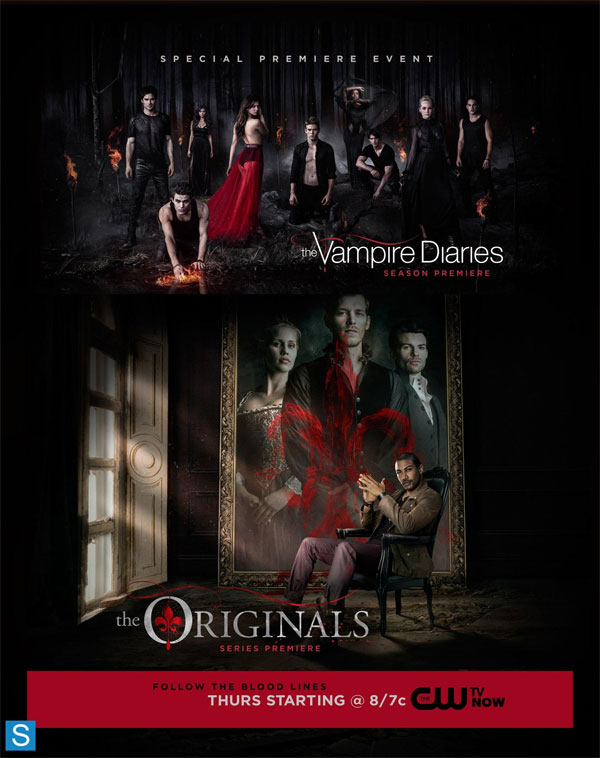 Spoiler TV has posted a The Vampire Diaries/The Originals poster to celebrate the season premieres of the show on Thursday, October 3rd!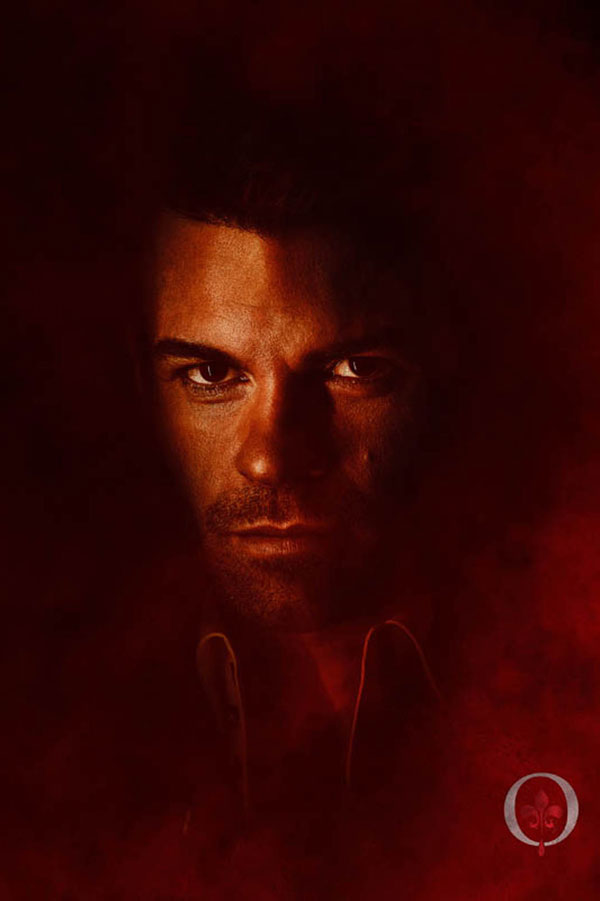 THR has debuted 8 bloody fantastic character posters for The Originals.
Check them out in the gallery below. What do you think of the new posters?
Head on over to our brand new fansite for the show called The Originals Guide to stay up to date on all The Orignals news!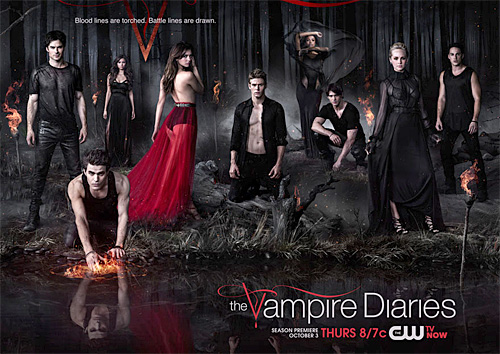 TV Guide has debuted a brand new poster for season 5 of The Vampire Diaries!
What do you think?
I love it!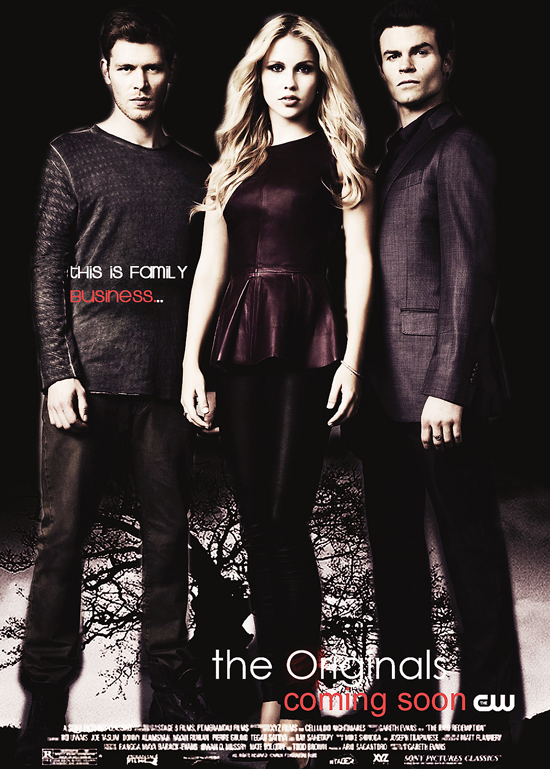 Found this poster on BSC Kids and I'm assuming it's fan made, but I loved it and thought I would share.
Collider chatted with Daniel Gillies about The Vampire Diaries, The Originals and more. They also had a poster I haven't seen for the show before either. I don't know if it's official, but I love it

Check out the interview here.
Below is an excerpt:
How much fun have you had on The Vampire Diaries this season, and how surprising is the direction the character has gone in?
DANIEL GILLIES: It's been really fun. It's amazing that I'm still around within the series with the fatality rate on the show. One can't be too comfortable. I'm blessed that I'm still a participant in a show that I love with a family of creators that I love. Am I surprised at the direction? The answer is no. I had done very few episodes before Julie [Plec] started talking about doing the spin-off. It's been in the works for awhile. Honestly, about two years ago, I knew about the spin-off. So, I wasn't surprised that the idea was followed through because when Julie Plec gets an idea, it's going to come to fruition because she's just so damn determined and unyielding. But that said, the manifestation of it happening as quickly as it did, two years is not a very long time from conception to actualization. I thought this might be something that happened literally in 2015, or something. I didn't imagine it would be so immediate.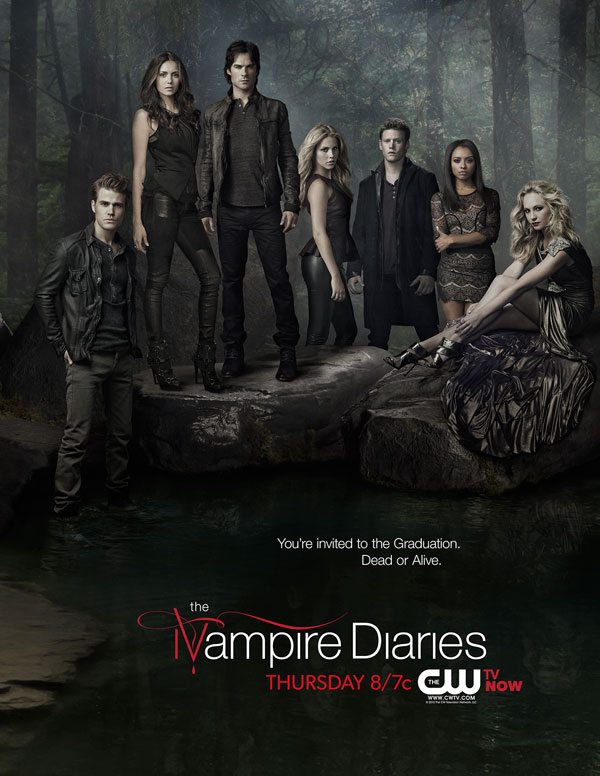 Hollywood.com has posted an awesome new poster for The Vampire Diaries!
Do you love it?