The Vampire Diaries Season 6 Poster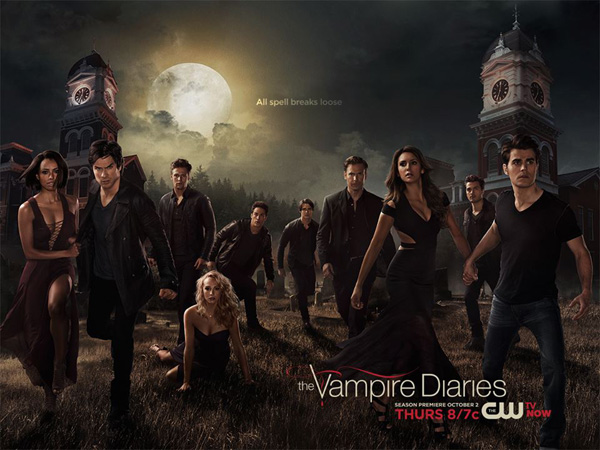 The CW has released a poster for season 6 of The Vampire Diaries and it's AMAZING! It features the entire cast including new series regular Michael Malarkey. There's a clock tower and cemetery in the background and the tagline 'All Spell Breaks Loose'.
Got to say I'm way more impressed with this poster than I was with the cast portraits. I love this poster! What do you think?