Vampire Diaries Calendar Giveaway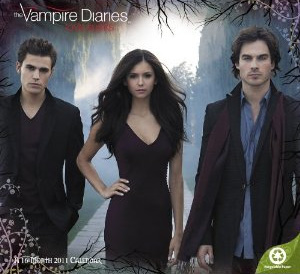 We are giving away a Vampire Diaries 2011 calendar to a lucky fan of the show. Enjoy images of Stefan, Damon, and Elena for a whole year. To learn more about the calendar, check it out at Amazon.
The giveaway is open to U.S. residents. Limit 1 entry per email address.
You have an option of selecting a Vampire Diaries, Twilight, or True Blood calendar as your prize.
Please be patient. The entry form sometimes takes a while to load.