Vampire Diaries Soundtrack Giveaway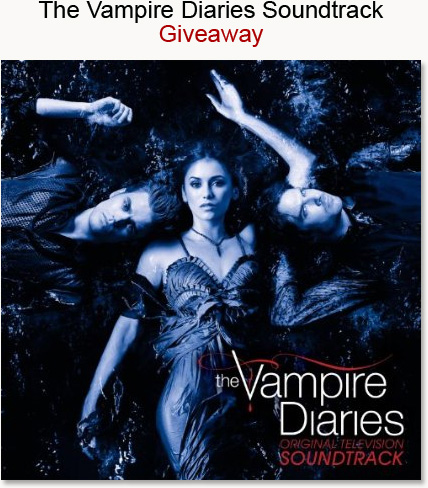 Here's your chance to win a copy of The Vampire Diaries: Original Television Soundtrack. What better way to celebrate the new season than with music from the show we all love. All you have to do is enter your name and email in the form below for a chance to win. You can learn more about the soundtrack at Amazon.
The giveaway is open to U.S. residents. Limit 1 entry per email address.
Please be patient. The entry form sometimes takes a while to load.