We have added new graphics to our Vampire Diaries flash widgets. There is a calendar with a variety of new pics, a picture maker that lets you customize images, and a puzzle maker with a variety of options. They all can be added to blogs and web pages.
Calendars
Jigsaw Puzzles
Picture Maker
The Vampire Diaries 2012 calendar is available for pre-order from Amazon. The calendar features photos of Elena, Damon, Stefan, and the rest of the cast. I can't think of a better way to keep track of the days than with pics of hot vampires. The calendar is set to be released August 1st. Learn more about it here.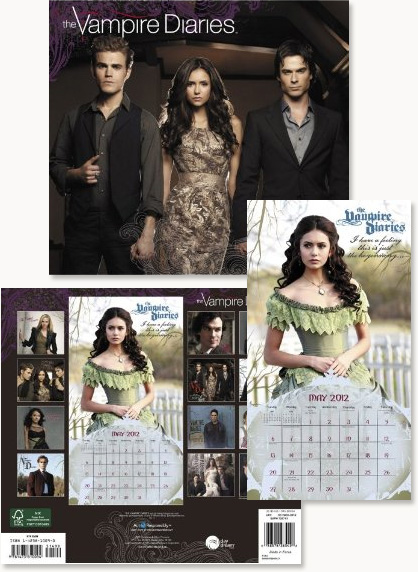 As the excitement builds for the new season of Vampire Diaries, we wanted to make sure fans had ways to show off their love of the show. So, we have updated our widgets with new graphics. You can customize the Vampire Diaries calendars, puzzles, countdowns, and picture maker with images of Stefan, Damon, Elena, and the rest of the cast. The widgets can be added to blogs, profiles, and web pages.
Check them all out:
calendars
countdowns
picture maker
puzzles